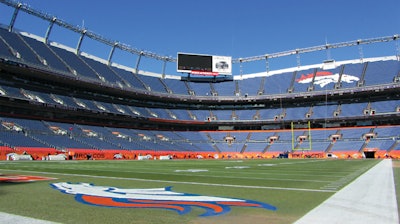 From mobile ticketing to contactless payments, the modern sports venue is a high-tech environment. But how do fans actually feel about all this game-day gadgetry? Apparently, they want more of it.
According to a recent survey commissioned by Oracle and conducted by independent consultancy Untold Insights, fans are increasingly ready to let go of nostalgia and embrace a digital future — one in which the stadium is not just the destination but an immersive, self-guided tour.
What's behind this enthusiasm to adopt more self-serve tech at sports facilities? According to the survey, staff shortages and slow service are the driving factors. Respondents said the most frustrating aspects of stadium food and beverage service were long lines (42 percent), slow service (29) and errors in food and drink orders (22).
Fans expect an experience that embraces self-service and reduces the reliance on human interaction. In fact, over half of fans prefer using technology over interacting with staff during live stadium events. Seventy percent of respondents said that stadium service jobs can be replaced by technology, and 53 percent preferred ordering via their smartphones or on-site digital touchscreens over in-person ordering.
"Stadium visitors want the best of both worlds. They seek the excitement of live in-person viewing but want the experience to feel as convenient as other parts of their life, such as ordering take-out," says Simon de Montfort Walker, senior vice president and general manager at Oracle Food and Beverage. "While providing an immersive and seamless journey presents challenges to stadium operators, fans' increased expectations have also created opportunity to bring innovation and digitalization into the traditional stadium sphere."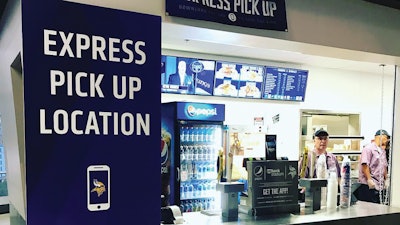 But fans aren't just looking for technology that will make their game-day experience more seamless. They're also excited about the possibility of new tech-enabled experiences that will deepen their engagement with their favorite teams and players. Over half of respondents (53 percent) said they would like to engage with their favorite teams in the metaverse (through virtual stadium tours and meet-ups, as well as while shopping for merchandise). Thirty-eight percent said they'd like to view sports stats through their mobile device while at the stadium, and 53 percent said they are interested in receiving special offers for pregame activities.
"Today's fans expect an experience that extends beyond the game. They are looking for great food, friendly service, engaging promotions and hopefully a win for the orange and black," says Bill Schlough, senior vice president and chief information officer for the San Francisco Giants. "Technology is playing an increasingly important role in delivering these experiences from the moment a fan begins planning their trip to Oracle Park."
Here's a look at a few companies that are elevating the tech game at stadiums and arenas: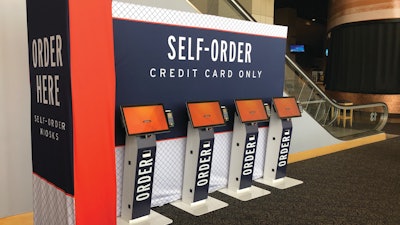 Extreme Networks
Stadium and arena technology requires a robust infrastructure. Extreme Networks currently partners with the NFL, MLB, NHL and NASCAR to deliver Wi-Fi and Wi-Fi analytics solutions to those venues. In September, the company announced that it has been named the Official Wi-Fi Solution, Wi-Fi Analytics Solution and WAN Edge Solution provider of Minor League Baseball. Neil Boland, CIO for Major League Baseball, says that Extreme's SD-WAN solution will enable regional teams to function as if they were all on the same campus, sharing information and knowledge that will help them play a better game. "And in our stadiums, Extreme will provide the foundation for adopting more fan-facing and in-game technology through secure, fast and reliable connectivity, as well as analytics to help us better understand performance, adoption and impact," Boland says. "Extreme will make us smarter and faster when it comes to understanding how we improve our game, as well as experiences on and off the field."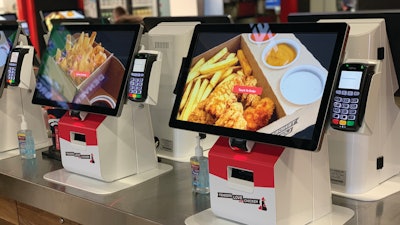 Cisco
Cisco's Connected Stadium solution provides a media-ready IP infrastructure that is optimized for video distribution. The company says the solution accommodates all aspects of a venue's business, including integrated communications and collaboration, mobile services, and safety and security. Venues such as AT&T Stadium, Yankee Stadium, MetLife Stadium, Wembley Stadium and Croke Park are already using the Cisco Connected Stadium solution to capitalize on these opportunities.
SpotOn
SpotOn was recently selected as the point-of-sale provider for concessions at 37 stadiums across the NFL and NCAA. Expectations were high heading into this football season, and stadium operators are also contending with new consumer expectations from fans who've enjoyed an upgraded home viewing experience — complete with improved camera angles and virtual reality. With reports of ticket sales up 5 percent, stadiums and arenas are looking to reduce lines and wait times. With SpotOn's technology, fans can order concessions from virtually anywhere inside the stadium, and operators can enable mobile wallet payments, loaded tickets, loyalty points and member benefit discounts. Transactions are also accelerated, as the system offers operators real-time visibility into every aspect of the stadium's operations so they can make data-backed decisions to boost efficiencies and improve transaction speed. The system also allows operators new ways to maximize untapped revenue with programmable upsells, as well as VIP and loyalty tools to improve the fan experience.