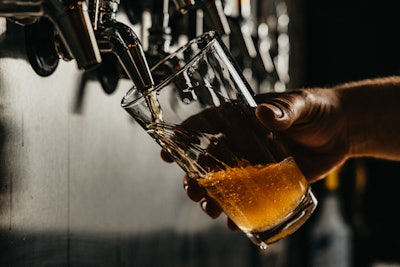 Fans at New England Patriots games will be able to help themselves to a cold beer, as Gillette Stadium is set to introduce self-serve beer options.
The move comes following a unanimous vote Tuesday to approve the amenity by Foxborough's Board of Selectman.
According to Boston.com, the portable beer-serving units are 10 feet wide, each featuring four dispensers serving different beers.
Fans are prescreened by stadium staff to ensure they're of legal drinking age and to assess sobriety. Each station has a credit card reader and are programmed to only allow two drinks per transaction.
The self-serve stations are being introduced to help address overcrowding at the current beer stations, which is especially problematic at Patriots games right before kickoff and during halftime. The stations would also free up staff members, allowing two employees to oversee four dispensers.