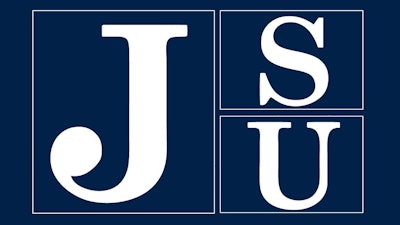 The Jackson (Miss.) City Council this week unanimously approved a resolution supporting construction of a new football stadium for Jackson State University.
According to the Clarion Ledger, the resolution did not provide specifics around funding or plans for the new facility. Rather the vote was a way of sending a message that they support a new stadium.
"It's just the perfect time to, if we're going to get a new stadium, start talking about where, and let's try to make it a reality," Ward 3 council member Kenneth Stokes said.
Plans and funding decisions will have to be done by Jackson State and the state legislature.
"Jackson wouldn't be involved with the financing of that. That would be done at the state Legislature level," council president Ashby Foote said. "It has been on the wish list of Jackson State and a lot of the Democratic state legislators for a while, but I'm not aware of any new developments or plans that have occurred."
The council wanted to hold the vote now before the state legislature convenes in January.
"It's important that we send a message that we're going to support Jackson State in its efforts to get that new stadium. We need to start early, before the legislative session begins. We're in October. We've got a 90-day window before the Legislature will go back into session, and we hope this will be an early thing, the vote about Jackson State's new stadium will be an early vote in the legislative process," Stokes said.
The council is also hoping a new stadium will entice head coach Deion Sanders to stay with the program.
"You know, we're all hoping that Coach Prime stays in the city for a long period of time, but a lot of colleges and universities trying to get his talents," Stokes said. "Maybe if we can show as a state that we are committed to him staying and committed to the new stadium, maybe it would help encourage him to stay."