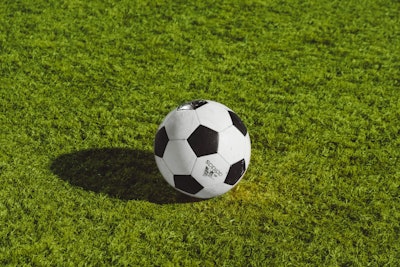 Some World Cup fans in Qatar were issued handwritten tickets as FIFA continued to experience problems with its mobile ticketing app.
The problems began when fans waiting to enter the England-Iran Monday match noticed that their tickets had disappeared from the app, leaving them with nothing to present gate agents.
Those problems continued into Tuesday, as the Associate Press reported a FIFA staffer writing out replacement tickets on paper in an attempt to help those waiting to enter a match between France and Australia.
Other fans were advised to show staff emails from FIFA confirming a ticket purchase and seat number.
FIFA acknowledged "alternative solutions being provided" to get all ticket holders into stadiums.
The ticketing glitch caused hundreds of fans to miss the start of the Monday match between England and Iran.
"I've been to six World Cups and I've never had any kinds of problems like this," Michael Hernandez of Mexico City told the Associated Press, adding that two of his tickets had failed to show up on his mobile app. "These are important matches I could miss. I spend my whole life savings on the World Cup so when things don't go well, it's very frustrating."
"FIFA's service provider is working on solving the issue that some spectators are facing with the FIFA Ticketing app as soon as possible," soccer's world body said.