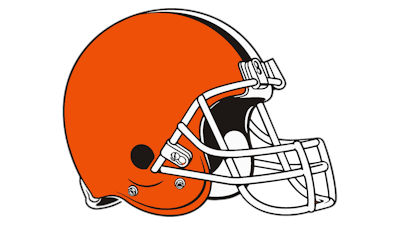 The Cleveland Browns have really stunk it up this year with a 3-7 record, and now they have a fitting honorary mascot to take them down the stretch.
A skunk was spotted Sunday in Section 141 at FirstEnergy Stadium during the Browns' contest against the Tampa Bay Buccaneers.
Video of the skunk lurking beneath a step surfaced on social media.
There was no word about whether the skunk sprayed anyone or whether it was captured and relocated by stadium staff.
The incident comes after the Browns had to scramble to ready their stadium for game time. Last Tuesday, grounds crew found circular tire marks spanning almost half of the western side of the field. FirstEnergy uses Kentucky Bluegrass rather than synthetic turf.
"We are aware of the incident that occurred early Tuesday morning at FirstEnergy Stadium and have provided the Cleveland Division of Police with all relevant information," the Browns said in a statement. "Based on our internal evaluation, there was some superficial damage to the playing field that our grounds maintenance team is currently working to repair. We take great pride in the strong reviews and reputation of our stadium's playing surface, have been in touch with the NFL on the matter and are confident after repair our field will be ready for Sunday's game vs. the Tampa Buccaneers."
While the tire marks were still visible during Sunday's game, the damage appeared to have been repaired sufficient to host the game.