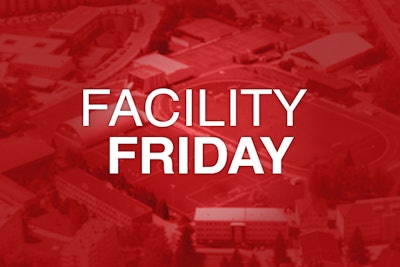 State-of-the-art sports facilities are coming to the University of Mary in Bismarck, N.D.
University executive vice president Jerome Richter said a new multimillion-dollar athletics complex will begin construction by fall of 2023. More than 2,500 fans will fit in the grandstands. Richter said he's excited for the families to experience home games.
"I want the experience of his family and everybody's family to be mine where you get to come to campus, you get to experience the beautiful community and also the excitement of what's happening there," said Richter.
The athletics complex is under Phase II of University of Mary's Vision 2030 Capital Campaign, which totals more than $272 million worth of new campus facilities, renovations and infrastructure. — KFYR
---
In Nashville, Tenn., Vanderbilt announced the creation of the Ingram Center for Student-Athlete Success, to be funded with part of the lead gift to the Vandy United campaign made by longtime supporter and Board of Trust member John R. Ingram.
Housed within a central location in the McGugin Center, this initiative represents a restructured approach to how Vanderbilt Athletics will support academic, personal and career development.
All Vanderbilt student-athletes will benefit from the Center's individualized planning and mentorship, and receive personalized support tailored to meet their specific needs. Examples include financial literacy, leadership training, domestic and international service-learning opportunities, internships, personal branding and name, image and likeness support, and entrepreneurship development. Under the direction of associate athletic director Alison Wenzel, the center will combine the efforts of current student services and student-athlete development staff in one entity.
"The Ingram Center for Student-Athlete Success is an innovative approach to providing a holistic experience for student-athlete," said associate athletic director Alison Wenzel. "We will walk alongside them though their journey at Vanderbilt and provide resources so they can explore their passions. Who are they, what drives them, and where will they find success after Vanderbilt — all of these questions and more will be answered through the student-athlete support services provided by the Ingram Center."
Additional staff will soon join Vanderbilt's team, and the network of support will also include collaborations with alumni, campus partners and local community members.
Honored earlier this year by the Tennessee Sports Hall of Fame as its Tennessean of the Year, in part for his work bringing Major League Soccer and Geodis Park to the Nashville community, Ingram has been a longtime advocate for the transformative potential of the student-athlete experience at Vanderbilt.
A member of Vanderbilt's Board of Trust, he echoed the chancellor's sentiments. "Vanderbilt student-athletes are exceptional young people with bold dreams," he said. "It is our responsibility to invest in them and ensure that we deliver them to their next destination prepared to reach their potential. I am honored to support this initiative " — vucommodores.com
---
In Warner Robins, Ga., students at Houston County High School now have a new competition gymnasium.
The school district held a ribbon-cutting ceremony in early November to celebrate the opening of the new gym.
Houston County School District Superintendent Dr. Mark Scott says the facility was a long-time coming.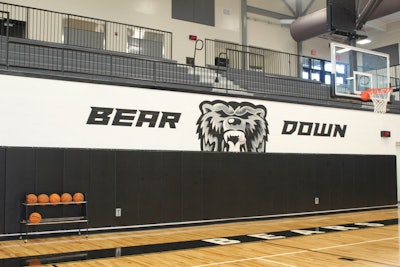 "With so many activities going on in our high schools, they're always competing for space, so this is an additional space that will allow them to all have a place to practice and all have a place to compete," he said.
Construction on the 45,000-square-foot facility started in 2019.
Houston County High School assistant principal and athletic director Jason Brett says the gym, paid for with $11.1 million in E-SPLOST funding, will hold more than 2,000 fans.
"This is state-of-the-art," he said. "State-of-the-art sound systems, scoreboard, we'll have a huddle camera in there," he said.
Brett says the facility will give student athletes a new place to call home. — WMGT-TV