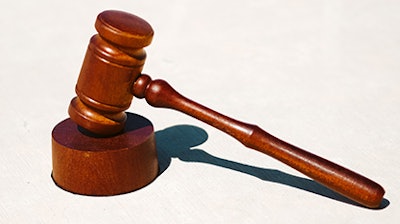 A Cleveland man has been brought up on charges for vandalizing the turf at FirstEnergy Stadium just days before the Browns hosted the Tampa Bay Buccaneers.
Anthony O'Neal, 21, was charged with breaking and entering and vandalism.
According to Cleveland.com, prosecutors allege O'Neal drove to the stadium the night of Nov. 21, climbed a fence and entered the facility. He then drove a Ford F-150 onto the field, making spiraling ruts into a large section of the field. Later, he drove away in his own vehicle.
Related: Browns Scramble to Ready Field After Apparent Vehicular Vandalism
Grounds crews worked to make repairs to the field before Tampa Bay came to town, but the ruts were still visible on game day.
O'Neal is expected to be arraigned in Cuyahoga County Common Pleas Court at a later date.