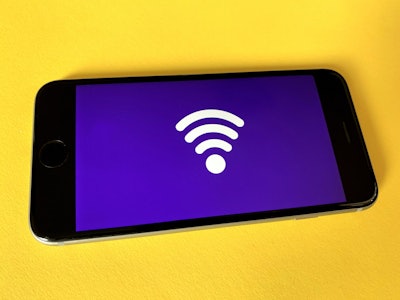 Fans attending last weekend's Bengals-Ravens playoff game hit the Wi-Fi network at Paycor Stadium with record breaking traffic, a phenomenon that highlights how stadium operators are tasked with satiating the needs of an increasingly connected audience.
The network at Paycor processed data at a higher rate than the Super Bowl as traffic soared to 22.3Gbps. The previous high for an NFL game was 20.7Gbps recorded at Super Bowl LVI.
According to the Bengals' website, the team and Hamilton County partnered with altafiber and its IT Services subsidiary, CBTS, to engineer and build a new fiber-enabled Wi-Fi network at the start of the 2022 season. The new design called for more than 1,600 Access Points, including 1,100 deployed in the stadium seating bowl.
Key areas of growth include:
76% increase in unique device connections per game
436% increase in maximum data rate with average peak data rates reaching 10.7Gbps
230% increase in data volume per game averaging 8.5TB transferred per game with 12.8TB transferred during Sunday's playoff game
"Paycor Stadium delivers a world-class Wi-Fi network that fans are using to the fullest extent," said Elizabeth Blackburn, Bengals director of Strategy and Engagement. "Sunday's record numbers and the growth we've seen all season emphasize the Bengals' commitment to ensure everyone in the stadium has access to high-quality, fast and reliable internet using the latest Wi-Fi technology."
Operators of State Farm Stadium in Glendale, Ariz., will likely take interest in the numbers at Paycor, as the Cardinals' home venue prepares to host the Super Bowl next month.
Networking company Cisco and State Farm Stadium operators have recently completed a complete overhaul of the stadium's network ahead of the big game.
Cisco representative Ken Martin recently told Sports Business Journal that the Wi-Fi usage during games has skyrocketed from highs of approximately 6 terabytes during games to 31 terabytes of traffic over Wi-Fi.
But it's not just the fans that are driving usage, as nearly every part of the modern stadium, from HVAC systems to internal communications are connected to the network. Improvements at State Farm included strengthening the core network's capacity and the edge switches that route to the internet, as well as the number of connecting switches throughout the building.