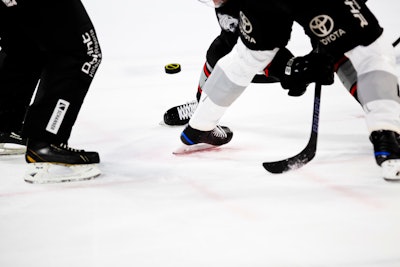 Braemar Arena in Edina, Minn., has an open call for anyone who wants to learn to drive a Zamboni, as the facility contends with the same labor shortage other sports venues are experiencing.
With 46 weekly Zamboni shift to fill, Braemar has typically been eight to 10 shifts short this winter, according to the Star Tribune.
"We're willing to train; we always have been," said Chad Eischens, general manager at Braemar. "Especially now. Especially when you have a very specialized piece of equipment like a Zamboni."
Specialized equipment like Zambonis and forklifts means more responsibility for venues looking to hire and train new employees.
Braemar is seeing fewer Zamboni drivers coming in from working other rinks, so the Braemar has been tasked with training new drivers.
"People get intimidated the first couple times," said Hunter Sieve, Braemar's maintenance coordinator who has lately found himself driving the Zamboni more often.
Previous Zamboni driver Jay Heglet, who drove the machine at Braemar until a year ago after taking a job as the accountant for the city of Edina, said he'd assumed a license was necessary but all it took was proper training and practice.
"Once I was comfortable, they put me on shifts, and away I went," Helget said.