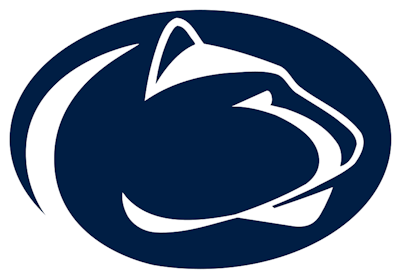 Penn State on Friday announced that it will opt for a renovation of Beaver Stadium instead of a complete rebuild.
The school said in a statement that the multi-phase project must still be brought before the full board for a vote in the near future.
"After extensive research and consultation, renovation for Beaver Stadium is the direction we want to take as it is far more economical than a new build. In addition, it's important to note that no part of this project will be funded by tuition, student fees or any of our educational budget," said University president Neeli Bendapudi.
"I know there is a lot of interest in this project, and we are at the beginning of a multi-year journey, which still must include proposal review and approval by the Board of Trustees. Athletics also will need to put the project out for bid.
Bendapudi said that fans deserve "a facility that has upgraded amenities and improved circulation around the facility to enhance the fan experience. It is my commitment that we will do what we must to preserve one of our most iconic spaces in the most economical way possible."
The school has not released financial projections for the project and is still working out a funding model as well as timeline.
The current Beaver Stadium has been at the corner of Porter Road and Park Avenue since 1960 – the year after Alaska and Hawaii were admitted as U.S. states, Bendapudi said. Before that, there were two separate locations for "Old" and "New" Beaver Field. By 1909 Penn State had outgrown "Old" Beaver Field, its original 500-seat football arena built in 1893 behind Osmond Laboratory. A "New" Beaver Field was constructed on the site where Kern Building and the Nittany Parking Deck are today; originally made of wood, it was rebuilt with steel in 1936.
After the 1959 season, New Beaver Field was dismantled and in 700 pieces was moved a mile-and-a-half to its current site, where it was reassembled beneath a new superstructure and christened Beaver Stadium, in honor of James A. Beaver, a key figure in the University's history and former governor of Pennsylvania, president of Penn State's Board of Trustees, and acting president of the University from 1906 to 1908. When completed in 1960 it boasted 46,284 seats.
The stadium has more than doubled in size since it was moved from its former site, making it one of the largest stadiums in the country. Beaver Stadium has undergone numerous renovations since 1960 with the most recent major renovation in 2001 with the addition of the 60 skyboxes in a three-level structure above the East stands.