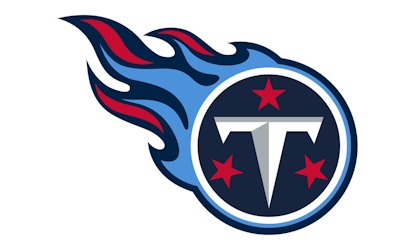 The NFL's Tennessee Titans are one step closer to a new stadium after Nashville mayor John Cooper on Friday filed legislation with updated plans for the proposed $2.1 billion facility.
The updated documents will go before the Metro Council for consideration on March 7.
"I'm proud of this deal because it eliminates the enormous liability hanging over the city and returns valuable land back to Metro so we can build new affordable housing, beautiful parks and greenways, a powerful transit hub that reconnects neighborhoods and so much more," Cooper said in a Friday news release about the legislation.
"This is a win for Nashville, and I'm grateful to our partners at the state and the entire team who has worked tirelessly for over a year to get it done."
Metro Council had already approved preliminary terms for the stadium deal. The council also passed a bill allowing the city to increase hotel taxes once the deal is finalized.
The Tennessean reported that the new stadium construction would rely on about $1.26 billion in revenue bonds, sales and hotel tax diversions and state contributions, making it the largest public spend on an NFL stadium to date. About $840 million would come from private funding sources, including the team. NFL loans and grants and personal seat license sales will contribute $200 million.