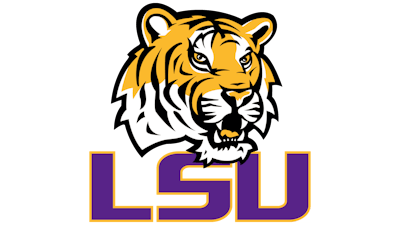 A Louisiana State University student has been arrested after he and a group of men allegedly stole $1,500 worth of beer from Tiger Stadium early Sunday morning.
As reported by ABC affiliate WBRZ in Baton Rouge, citing arrest documents, 19-year-old Bryce Tilotta and "a group of college-age males" were seen by university police carrying several cases of beer around 3 a.m. Sunday. When the group saw the officers approaching, they fled and were not found.
Surveillance video from Tiger Stadium from earlier that night showed the group loading those same cases into a black pickup truck. Officers were able to track the truck to the Spruce Hall parking lot and found the owner, Tilotta. Upon receiving consent to search Tilotta's room, police found the missing beer cases.
Tilotta reportedly admitted to taking the beer from the stadium and was arrested on one count of simple burglary, according to USA Today.
"This almost certainly started as a group of bros just looking for a great story, right? Someone had the idea to pull off a beer heist, and nobody decided to say no," wrote David Hookstead at OutKick.com. "Next thing you know, there's a whole crew at Tiger Stadium sneaking like it's SEAL Team 6 flying into Pakistan.
"There's just one problem: They allegedly drove their own vehicle to the heist. That's robbery 101. As soon as that truck was picked up on a surveillance camera, it was over. They could get the information in a matter of seconds off the plates.
"Or, they could just track it back. Either way, these guys thought they were Danny Ocean and the homies from "Oceans 11." Unfortunately for LSU Bryce Tilotta, they were not."
Hookstead estimates, given the dollar value assigned to the beer, that the heist may have involved as many as 75 cases ("That's Insane") or as few as four or five (if resale value is factored). The writer, while "definitely not encouraging criminal activity," also predicts a slap on the wrist for Tilotta, who now has "a story he can tell for the rest of his life."