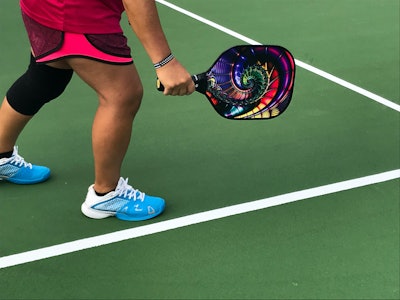 Two Major League Baseball stadiums will host large-scale amateur and professional pickleball tournaments this summer.
The Ballpark Festival Series will launch later this year with two of baseball's most iconic shrines, Fenway Park in Boston and Oracle Park in San Francisco, headlining the schedule.
According to a statement from Pickleball4America, the events will feature professional and amateur tournament competitions as well as open play.
More details will be announced in the coming weeks, including additional venues, dates, and prize money. Fenway Sports Management, a global sports management company, is engaged as a strategic advisor to Pickleball4America on the Ballpark Festival Series and national sponsorship.
"People will have the opportunity to play and have access to hospitality, and there will likely be some sort of a commemorative gift they will receive as well," said Mark Lev, president of FSM. "We do think Pickleball for America's strategy, which is less about the professionals and leagues and more about the participants, is a winning strategy, because it's such a broad swath of people. It's their intention to sort of be the central hub for the amateur pickleball player."