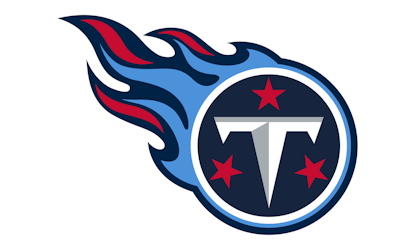 The Nashville City Council has approved the Tennessee Titans' proposed $2.1 billion stadium during a meeting that extended from Tuesday into Wednesday morning and required three votes to arrive at a decision.
The third and final vote was 26-12 for the stadium project with council member Delishia Porterfield voting for the bill in order to attempt a procedural reconsideration of the vote that would have created another vote on the bill at the council's May 2 meeting. That attempt failed.
According to The Athletic, as part of the approval the city is likely to approve $7600 million in revenue bonds, combined with $500 million that has already been approved by the state. That would make the $1.2 billion in funding the largest sports facility subsidy in U.S. history by nearly 50 percent.
News Channel Five in Nashville reported that the funding measures break down as follows:
$500 million in bonds from the state
$840 million from the Titans, NFL and personal seat license sales
$760 million will come from revenue bonds, which are funded by Metro debt service and repaid through an increase to the city's hotel tax and sales tax generated from the stadium and surrounding area.
The funding structure is in line with recent trends, as the Las Vegas Raiders secured $750 million in tax dollars for its stadium, and New York state has approved $850 million for the Buffalo Bills' now approved stadium.
"We're seeing this happen in a lot of states," J.C. Bradbury, an economist at Kennesaw State University who has testified against the Titans' proposal, told The Athletic. "So for example, out of nowhere, Milwaukee, the Brewers want funding and they're asking it from the state level … I think some of it had to do with leftover COVID relief bucks. And that is there is some money that states have access to, they're flush with it, and they don't know what to do with it, and sports teams are seeing this and go, 'Aha, we have the lobbying apparatus to tell you how to spend it.'"
Titans controlling owner Amy Adams Strunk applauded approval of the project.
"For more than 25 years, Nashville, Tennessee, has been the Titans' home, and with the approval of the new stadium agreement, we are grateful to know the Titans will be a part of this great city and state for decades to come," Strunk said in a press release. "I remember the early days of our time here feeling all the promise and opportunity ahead, and I feel that same enthusiasm and excitement again today. We are thankful for the support of Mayor Cooper, Metro Council, the Sports Authority, the State of Tennessee, and most importantly, the people of Nashville and Tennessee as we all embark on this new chapter together."
The stadium is expected to open in 2027.