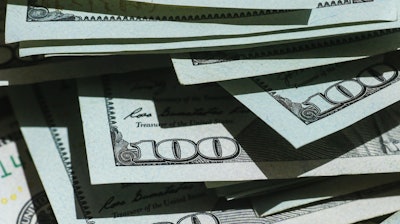 The Minnesota Vikings will be able to entirely pay off their debt on the team's U.S. Bank Stadium 23 years earlier than expected thanks in part to a new tax bill signed by governor Tim Walz.
According to Front Office Sports, the new bill will retire $377 million in outstanding stadium bonds for the stadium by the end of June, which will wipe out debt scheduled to be paid off in 2046. The move will save Minnesota taxpayers $226 million in interest.
The stadium opened in 2106 and cost slightly more than $1.1 billion to build. The Vikings, along with other private entities, paid about $620 million, with the state and city combining to cover around $500 million.
Front Office Sports reported that the stadium debt was able to be retired because of tax revenue from legalized, electronic pull-tab games, which soared beyond initial projections.
Lester Bailey, Vikings executive vice president of public affairs, called the decision "great news and the latest chapter in a success story that has benefited Vikings fans, the city of Minneapolis, and the state of Minnesota."