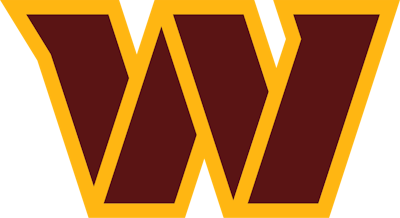 U.S. House representative James Comer (R-Kentucky) is preparing to introduce legislation that could allow Washington to build a stadium for the Commanders at the old site of RFK Stadium, where the franchise played for decades.
According to Hampton, Va., ABC affiliate WVEC, citing a report in The Washington Post, It would be a football stadium or mixed-use stadium. Comer is the chairman of the powerful House Oversight Committee that oversees the district. The Robert F. Kennedy site is on federal land and a spokesperson for the committee said the details of the legislation haven't been finalized.
The bill would not allow a sale of the land to the District.
"As Chairman Comer mentioned at the hearing with D.C. Mayor [Muriel] Bowser, he is interested in working with her and the city on a wide variety of issues, including the RFK Stadium site," the spokesperson said in a statement, as reported by NBC affiliate WRC in Washington.
Talks are still ongoing with the D.C. mayor Muriel Bowser, who's trying to lure the team back to the city amid overtures from Maryland and Virginia.
RFK's current lease between D.C. and the National Park Service runs until 2038, and the land usage is only for sports and entertainment.
Washington's NFL team called RFK Stadium home from 1961-1996.