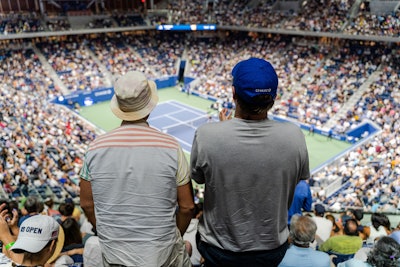 Dylan Freedom, Unsplash
It got so hot and humid Tuesday in Flushing Meadows, N.Y., that U.S. Open officials adopted a new policy for the rest of this year's Grand Slam event: They will partially shut the Arthur Ashe Stadium roof in extreme conditions to offer extra shade.
As reported by The Associated Press, the temperature climbed above 90 degrees and the humidity topped 50 percent Tuesday, making it the steamiest day of the two-week tournament.
The change to the roof policy was made during Coco Gauff's straight-sets victory over Jelena Ostapenko, when the conditions crossed a threshold for protecting players in the heat, but that match was over too quickly to adjust the retractable cover, tournament referee Jake Garner told The Associated Press.
Log in to view the full article