Colorado is the latest state to hear dissonance when waivers and minors are mixed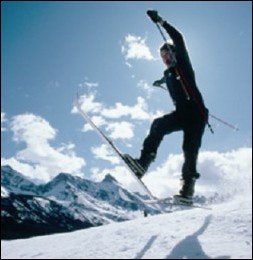 A common practice in the recreation and sports industries is to require that a parent or guardian, along with his or her minor child, sign a waiver prior to the child's participation in an activity. However, there are a number of questions surrounding the value of such documents. For example, can a parent or guardian legally sign away the right of his or her child to sue for damages. Is a child's signature on such a document ever valid. Can a parent enter into an indemnification agreement that shifts the source of compensation for a minor's claim from the negligent party to the parent?
These were just a few of the questions facing the Colorado Supreme Court in Cooper v. The Aspen Skiing Company and the United States Ski Association [48 P.3d 1229 (Colo. 2002)]. In Cooper, then 17year-old David Cooper was training for a competitive alpine race in December 1995 when he lost control and crashed into a tree, sustaining severe injuries including blindness in both eyes. At the time of the injury, David had been a member of the Aspen Valley Ski Club for about nine years and was actively involved in competitive ski racing.
David and his parents filed suit against the Ski Club and David's coach, John McBride Jr., alleging, among other claims, negligence. In rejecting the Coopers' negligence claim, the trial court held that as a matter of law, the release signed by both David and his mother, Diane Cooper, at the beginning of the 1995-96 ski season should be enforced and act as a bar to claims of negligence. The court of appeals affirmed, holding that based on a parent's fundamental liberty interest in the care, custody and control of her child, David's mother had the right to release David's claims for possible future injuries.
After acknowledging that the issue presented a significant question regarding the junction of contract law, tort law and public policy, the Colorado Supreme Court overturned the decision of the lower courts. The public policy of Colorado, the court held, affords minors significant protections that preclude a parent or guardian from releasing a minor's own claim for negligence. In addition, the court held that an indemnity provision that shifts the source of compensation for negligence from the allegedly negligent party to the minor's parent or guardian creates an unacceptable conflict of interest between the minor and his or her parent or guardian.
While recognizing the importance of freedom of contract, the court began by ruling that the competing principle of holding individuals responsible for damages caused by their own negligence outweighs it. In support of this finding, the court noted that the Colorado General Assembly had demonstrated an ongoing commitment to afford minors significant safeguards from harm by passing numerous statutes designed to protect them. In particular, the court noted that the General Assembly granted minors a number of protections to safeguard their postinjury rights of recovery. Since a parent generally cannot release a child's cause of action after injury, the court reasoned, to allow a parent or guardian to execute exculpatory provisions on his or her child's behalf would render meaningless all the special protections historically accorded minors.
The Supreme Court also rejected the appeals court's conclusion that the release was binding due to the fundamental right parents have under the due process clause to make decisions concerning the care, custody and control of their children. While agreeing that parents have such a right, the court held that the right did not encompass eliminating a child's legal right to sue an allegedly negligent party. Signing a waiver on behalf of one's child, the court held, was not of the same character and quality as other recognized parental rights - for example, the right to "direct the upbringing and education of children under their control."
As for the validity of the parental-indemnity provision of the release, the court held that as a practical matter, release and indemnity provisions in contracts signed by parents or guardians on behalf of their children go hand in hand. Having invalidated the release provision, it would be contradictory to then effectively undercut a minor's rights to sue by allowing indemnity clauses that make such suits for all realistic purposes unlikely. (The court reasoned that a minor would be unlikely to pursue claims if his or her parent or guardian served as the ultimate source of compensation for the negligent party's torts.)
Moreover, a parental-indemnity provision would create an unacceptable conflict of interest between a minor and his or her parent or guardian. This, the court noted, could only serve to undermine the parent's fundamental obligations to the child and violate Colorado's public policy to protect minors.
In addition to examining public policy, the Supreme Court also examined how other jurisdictions had decided the issue. In particular, the court relied on decisions written by the highest courts in Utah and Washington. In Hawkins v. Peart [2001 UT 94, 37 P.3d 1062 (Utah 2001)], the Utah Supreme Court held that a parent may not release a minor's prospective claim for negligence. The case involved an 11-year-old who was injured when she was thrown from a horse during a trail ride with her family. Even though the girl's mother had signed a release containing a waiver of liability and an indemnity provision, the court held that public policy favored the protection of minors with respect to contractual obligations.
In Scott v. Pacific West Mountain Resort [119 Wash. 2d 484, 834 P.2d 6 (Wash. 1992)], 12-year-old Justin Scott, a ski school student, sustained severe head injuries while skiing a slalom course that had been set by the school's owner. Prior to the injury, Justin's mother had signed a ski school application that included an exculpatory clause relieving the school from any liability for its own negligence. In holding that the exculpatory clause violated public policy and was unenforceable, the Washington Supreme Court reasoned that "since a parent generally may not release a child's cause of action after injury, it makes little, if any, sense to conclude a parent has the authority to release a child's cause of action prior to an injury."
In addition to Washington and Utah, courts in Pennsylvania, Connecticut, Illinois, Maine, New Jersey, New York, Tennessee and Texas have determined that parents may not release or sign away a minor's prospective claim for negligence. However, both California (in Hohe v. San Diego Unified School District) and Ohio (in Zivich v. Mentor Soccer Club Inc.) have held that parents have the authority to bind their minor children to exculpatory agreements.
Although the Colorado Supreme Court's decision in Cooper has little legal weight outside of the state, it is likely that the case will have a wide-ranging impact. Youth recreational and sports organizations in the state will no longer be able to enforce such waivers, increasing these organizations' legal exposure. This in turn will cause organizations to be more safety-conscious, and may lead to the cancellation of certain high-risk activities. Also, the scale of Colorado's recreation industry makes the decision certain to have an impact on how other jurisdictions apply waivers to children.