Golf's popularity may be solid, but a recent surge in course construction overshot public demand, leaving facility operators scrambling to survive in rough economic times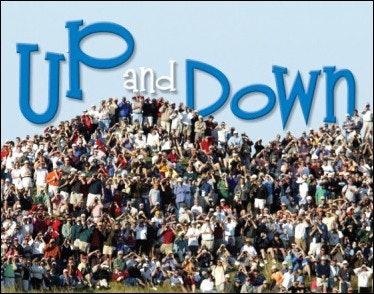 "Golf has never been more of our popular culture than it is today, with celebrities and sports figures playing more golf than ever," states PGA president M.G. Orender, somewhat awkwardly, in a national print advertising campaign for Play Golf America, a joint effort among industry leaders to grow the game at every level. "People from all walks of life are looking for creative ways to spend more time on the course."
In reality, people have more courses at their disposal than time to play them - and that's the unfortunate paradox facing golf course operators in 2004.
According to the National Golf Foundation, the equivalent of 14,827 18-hole courses currently exist in the United States - an all-time high. During a six-year period from 1995 through 2000, 2,073 18-hole course equivalents were constructed nationwide - more than were built during the previous 10 years. A record 398.5 new courses wedged their way into the golf landscape in 2000 alone, or four times the average yearly number that popped up during the mid-1980s. In short, golf was in its glory, and we were still months away from witnessing the 2001 Masters and something called the Tiger Slam.
But as much as Tiger Woods' simultaneous ownership of all four major championships contributed to the popularity of professional golf and the game at large, bigger events were already beginning to rock the business world, with ominous implications for golf. There was the stock market collapse that began in April 2001, and a historic terrorist attack on U.S. soil later that year. "The bubble burst," says Jim Kass, director of member research and communications for the NGF and editor of Golf Industry Report. "We estimate that about 12 percent of all golf rounds are played on the road, and a lot of that is business-related. When business travel and entertainment budgets were slashed, the number of rounds played dropped off, and the economy made it more difficult to get financing for things like golf courses."
Whereas 518 million rounds of golf were played on U.S. courses in 2000 and again in 2001, only 495 million were played last year. Course construction has slackened to late '80s levels, with fewer courses built over the past two years than during the 12-month growth spurt of 2000. According to Lee Hetrick, executive director of the Golf Course Builders Association of America, many of the GCBAA's roughly 100 member construction firms have begun focusing their talents on renovation to keep busy.
Yet, despite the slowdown, there are more courses for players to choose from now than ever, including 10,505 public courses vying for business among a shrinking golf-playing population. Survey data collected by SGMA International reveals that 27.3 million Americans age 6 and older played golf at least once last year, the lowest total since 1997.
"Right now, the greatest threats to the game are too many golf courses and an industry that hasn't put much effort into maintaining its market base," says John Gehman, owner of Butter Valley Golf Port, an 18-hole facility that finds itself among 32 public courses within a 25-mile radius of Bally, Penn., an hour's drive northwest of Philadelphia. As if that weren't enough, two more area courses are currently under construction, and three are in the planning stages, Gehman says. "I feel the golf industry has gone back to what it was 50 years ago - somewhat of an elitist activity," he adds. "It's getting too expensive and it's taking too long to play. It's not as much fun for the people who just want to go out and beat a golf ball around. We're killing ourselves. We're killing our own industry."
In fact, the NGF reports that from 1993 through 2001, an average 24 golf courses closed annually. That average has shot up to 45 in the years since. "Some of that can be attributable to rounds played," Kass says. "If you're not quite making your nut, boom, you turn your course into a housing development."
That all-too-common fate may seem ironic, considering golf's building frenzy coincided with the housing boom of the '90s. Indeed, the promise of fairway views sold many high-end homes during that period, according to Mary Girault, director of communications for the National Golf Course Owners Association, whose 77-23 public-to-private membership percentage breakdown roughly mirrors the ratio of the nation's courses in general (71-29). More often than not, she adds, it's the low-end "breeder" courses getting bumped. "The golf industry as a whole is galvanized to keep that from happening for the good of everyone involved," Girault says. "We simply need to increase the demand for golf."
Golf's leadership now realizes that player development must catch up to the go-for-broke course development of the past decade. According to Kass, the marketing of golf by individual courses "wasn't done for much of the boom years of the '90s, when demand was strong."
Play Golf America is one of several consorted outreach initiatives now under way. "A number of industry groups are attempting to reach people who have not played the game before, particularly women and young people," says Ed Hiscock, editor in chief of Golf Course Management, the official publication of the Golf Course Superintendents Association of America. "They have started events and programs for young people to introduce them to the game at a low cost and get them up to a level where they feel comfortable playing and paying regular prices."
Golf 20/20, the golf industry's well-packaged vision of where it needs to be by the year 2020, created in 2001 a player development program called Link Up 2 Golf, which provided new, former and infrequent golfers in the Raleigh-Durham-Chapel Hill area of North Carolina with six hours of group lessons and five on-course playing experiences at a discounted price. The PGA of America and the NGCOA took over the program in 2002, expanding it to seven markets, as well as five U.S. Air Force bases and two U.S. Navy bases. Currently, Link Up 2 Golf initiatives are being offered by individual courses nationwide, Girault says.
Another NGCOA-sponsored web site - getlinkedplaygolf.com - directs visitors to courses currently offering Link Up 2 Golf programs, as well as those offering reduced greens fees for juniors through a program called Kids On Course, and those participating in Take Your Daughter to the Course Week. The site also provides a searchable database of so-called "Beginner Friendly" courses that offer programs for the novice golfer, going so far as to rank the top 10 such courses.
Not surprisingly, golf sees great growth potential among minorities, women and youths; three of the game's most intriguing personalities are Woods, Annika Sorenstam and Michelle Wie, who turns 15 this month. That said, SGMA surveys find that today's average player is pushing 40, has at least 13 years of playing experience and hits the course about two dozen times a year. Moreover, three out of every four players is male. The NGF's Kass played 200 rounds a year prior to the birth of his sons. Now that they're old enough to play, he's back up to 40, with full intention of one day returning to his peak pace. "As people age they play more rounds," he says. "But golf - just like music, theater or anything else - eventually has to replace its audience, and that's where player development comes in. Juniors, women and minorities are key targets for that. Fifty percent of the population is women but only 25 percent of the golfers are women - you do the math."
Private courses, more so than their public counterparts, stand to suffer most from an aging golf population, Kass adds. "They're having a hard time putting forth the value proposition to younger people who have, in many areas, an adequate supply of high-end daily-fee golf," he says. "Young people are asking themselves, 'Why should I be tied to one place?' "
At least some public courses are finding creative ways to carve out their market niche, according to the PGA. Last summer, Connemara Golf Course in Nicholasville, Ky., opened a stand-alone facility called the Connemara Kids Pro Shop, which offers $10-per-hour day care and a three-day Kids Golf Academy that - for a fee ranging from $79 to $139 - introduces children 10 and younger to the game. Craft Farms, a 54-hole public complex near Gulf Shores, Ala., allows kids younger than 15 to play free when accompanied by an adult after 3 p.m. In an effort to attract more adult players, Quail Ridge Golf Course in Winfield, Kan., launched "Bring a Friend to Golf," a two-for-one program that includes a lesson, nine holes and a cart rental for $21.
Winners of NGCOA's 2004 Idea Fair Awards include Treeline Golf Club in Tomball, Texas, which discounts greens fees by $1 each successive visit (from a starting point of $47) for holders of the Treeline Reward Card. As a result, the number of rounds played at Treeline increased from 5,239 in 2002 to 9,571 last year. Combined golf, driving range and pro-shop revenue jumped from $173,149 to $317,208.
Gull Lake View Golf Club in Augusta, Mich., another NGCOA award winner, distributes "Appreciation Coupons" for discounted 18-hole rounds of golf (with cart) to those who participate in tournaments held at the course. League participants are given a coupon once a month. Last season, approximately 1,000 of 4,000 coupons circulated were redeemed, representing $300,000 in revenue.
Finally, Idea Fair honoree Sunnybreeze Golf Course in Arcadia, Fla., added a par-3 walkers-only course in 1999, but barely made enough money to justify staffing the starter shack, located about a block from a main clubhouse serving Sunnybreeze's two 18-hole courses. The course is now run on the honor system, collecting $6 greens fees in a well-anchored box and netting upwards of $200 a day during peak season. General manager Brooke Cooley likes the convenience the unmanned short course provides customers. "The golfers enjoy it, because they have the freedom and flexibility to come when they want," even before and after business hours, Cooley says. "We have to keep in mind that some people want to play their golf in an hour instead of four hours."
Full-length courses are also starting to rethink the game's parameters from a time investment standpoint. "It's very difficult for a family of four to get out on the golf course at five o'clock in the afternoon and play nine holes together," says Hiscock. "Could they get the same recreational benefits of exercising and being outside if a round of golf were four or five holes? That's one of the things that the industry is looking at."
"I think you'll probably see more pay by the hour," says Kass. "I, for one, would do it - though I prefer to play a full round. Life is busy." Girault sees the wisdom in charging players only for holes they've completed. "I prefer it that way, because I can say, 'OK, I've played three holes now and I'm comfortable playing on. I'm not frustrated yet.' Or I might reach a point where I say, 'OK, I'm really having a tough time today,' which is more likely my experience, and I'm ready to throw in the towel before I get so frustrated that I don't want to come back."
Keeping players coming back to golf is just as important as getting them to try the game in the first place, and perhaps no less challenging given the game's requisite skill sets. Says Hiscock, "It's not like bowling, where you can roll a lucky strike sometimes. It takes a while to learn how to hit a golf ball."
But persistent player development has its rewards. Converting a beginner into a regular golfer is estimated to be worth at least $1,000 per season to a golf course, according to Girault, who adds that an individual who was introduced to the game through an organized program at a young age is 70 percent more likely to become an avid golfer as an adult than someone who was not. "A lot of people call themselves golfers, but they may spend most of their time on the range," she says. "Of course, we want to see them playing frequently, buying equipment and buying some food and beverages. We see that all of that increases with folks who were introduced to the game as youngsters."
In that sense, there are some encouraging signs for the game's future. The 2003-04 academic year saw 13,120 high schools offer boys' golf, while 8,106 offered girls' golf. Both figures represent record highs. Meanwhile, golf is the second-fastest-growing collegiate sport for women, according to the NCAA's most recent participation statistics.
In fact, evidence suggests that golf might be turning the corner right now. According to the NGF, rounds played in the second quarter of 2004 were up 0.9 percent over the same period in 2003 - the third straight quarter indicating an increase. While terming this trend "encouraging," Golf 20/20 executive director Ruffin Beckwith cautioned in a released statement, "We are still a long way from where we want to be."
For courses currently fighting for room in an overcrowded marketplace, national participation trends hold less immediate interest perhaps than what's taking place in their own neck of the woods. Gehman, for one, replaced 80 percent of his course's maintenance equipment in spring 2003. Before that, he was the first in his area to install global positioning systems on all of his golf carts, bumping up greens fees from $34 to $38 to offset the considerable investment. He's currently contemplating whether to sink half a million dollars into a fairway irrigation system to mitigate the uncertainty of a Pennsylvania climate that may toast his course to a crisp one season (as was the case in 2002) and soak it the next (Gehman irrigated his greens only three times all of last year). "The cost of putting it in, the cost of running and maintaining it, and the cost of the additional mowing and chemicals necessary to keep the fairways green all year long has to be weighed against the rounds that I potentially lose if they're not green all year long," he says. "I'm not sure if there's a balance there or not."
To help individual course owners assess their position in the marketplace, the NGF offers an online customer survey program that "asks their customers to compare their facility to a competitor's, thereby finding out what their strengths and weaknesses are so that they can work on improving them and build loyalty," Kass says.
Whether only the strong among the nation's golf courses survive in the years to come is impossible to predict. For now, they all can take heart in knowing that the industry - in an unprecedented and arguably overdue effort - appears united to create for courses life-sustaining business in the form of a broadened golf-playing public. In addition to golf's numerous player-development partnerships, the separate golf course owners and superintendents associations will for the first time jointly present the Golf Industry Show, Feb. 10-12 in Orlando, Fla., with the promise of "One Show, One Solution." For golf industry veterans like Gehman, who assumed ownership of Butter Valley Golf Port from his parents in 1985, solutions can't come soon enough. "Most of the public courses around here are really suffering," he says.