Ground was broken on an Annapolis recreation center and a Bemidji event center.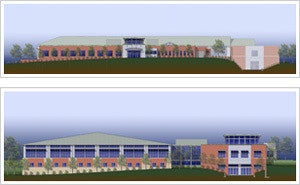 Construction is officially underway for the Annapolis (Md.) Recreation Center at Truxtun Park. Amenities within the 80,000-square-foot, $14.4 million facility will include a three-court gymnasium, a cardio and strength training center, multiple group exercise rooms, meeting rooms, childcare areas, a climbing wall and an indoor playground. The project also includes the renovation of two outdoor basketball courts at the park, which encompasses more than 80 acres of nature areas, woodland trails, outdoor athletic fields, tennis courts, picnic pavilions, a skate park and a municipal pool. Designed by Annapolis-based Alt Breeding Schwarz Architects, the center is expected to open in late fall.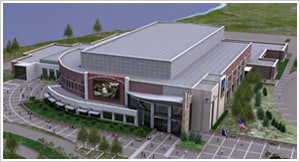 A groundbreaking ceremony took place in April for the $64 million Bemidji Regional Event Center, which is being marketed as north-central Minnesota's hub for social, cultural and recreational events. The 193,000-square-foot complex will include a 4,000-seat arena that will be home to the Bemidji State University hockey team, which recently pulled off numerous high-profile upsets to reach the NCAA "Frozen Four" in Washington, D.C. Designed by the Houston office of Leo A Daly and the Bemidji office of Widseth Smith Nolting, the facility also will feature a convention center with a 10,000-square-foot dividable ballroom and 4,000 square feet of meeting rooms. Scheduled to open in October 2010, the "BREC" is the anchor of a 140-acre lakeside development that will include 21 acres of commercial development, 11 acres of residential development and 18 acres of city parkland.
Log in to view the full article