Opening a new business is difficult and financially risky. One way to reduce that risk is by purchasing a franchise.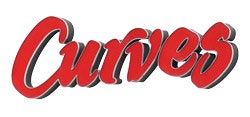 (PHOTO Courtesy of Sadye Ring)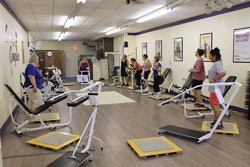 Opening a new business is difficult and financially risky. One way to reduce that risk is by purchasing a franchise. When you buy into a franchise, you receive the benefits of brand recognition, training, support and a proven business model that helps the franchisee avoid some mistakes.
In exchange for such benefits, the franchisee must sign a franchise agreement in which he or she not only promises to pay a set fee but also typically enters into noncompetition provisions and other requirements.
Unfortunately, not every relationship between a franchise and franchisee ends well, and it is the job of the courts to interrupt the franchise agreement, as in the case of Curves International Inc. v. Virginia Chattley Fox [2013 U.S. Dist. LEXIS 66235].
AGREEMENT BROKEN
On Nov. 2, 2006, Virginia Chattley Fox entered into a franchise agreement with Curves International Inc., permitting her to operate a Curves fitness center in Chelmsford, Mass., for a period of five years. Each Curves franchise offers specialty fitness and weight-loss services to women under a proprietary business model, the hallmark of which is a 30-minute fitness program. Franchisees also receive a license to use Curves' federally registered trademarks, including "Curves," "Curves for Women" and "30 Minute Fitness & Weight Loss Center."
In addition, the agreement specified that the Curves trademarks belonged solely to Curves and that Fox's license to use them was contingent upon her compliance with the contract terms. Upon expiration of the agreement, Fox was required to cease using Curves' trademarks and return all franchise materials to the company. The agreement also contained a non-compete provision prohibiting Fox from engaging in any similar business within 10 miles of her former facility or any other franchise location for a period of one year.
Neither Fox nor Curves opted to renew the franchise agreement, which expired on Nov. 2, 2011. Fox, however, never closed the club and continued to operate a Curves fitness center at the same location as her formerly approved franchise facility. On May 11, 2012, Curves sent Fox a cease-and-desist letter demanding that she stop using Curves' trademarks and otherwise comply with the non-compete provision of the franchise agreement. Fox refused to do so.
As a result, Curves went to the U.S. District Court in Massachusetts seeking an injunction against Fox, alleging breach of contract that included a breach of a non-competition provision, misappropriation of trade secrets, trademark infringement, unfair competition and trademark dilution.
CONSUMER CONFUSION
In considering Curves' injunction request, the court stated that to prevail on a claim for trademark infringement, Curves had to demonstrate that it was the owner of a distinct mark entitled to trademark protection and that Fox's use of a similar mark was likely to cause consumer confusion.
When ruling for Curves on its trademark infringement claim, the court found that Curves has a valid trademark and that Fox's continued use of that trademark beyond the expiration of her license was, without doubt, confusing the marketplace. In fact, the court held that once a franchise is terminated, the franchisor has the right to enjoin unauthorized use of its trademark under the Lanham Act - which prohibits trademark infringement, trademark dilution and false advertising.
In light of the uncontested facts, it was extremely likely that Curves' trademark infringement claim would succeed on its merits.
Because Curves also demonstrated that it was likely to succeed in establishing trademark infringement, it was presumed that Fox's operation of a rogue Curves fitness facility would cause irreparable harm to Curves unless injunctive relief was granted. In addition, the court found that Fox's use of the Curves trademark caused Curves to suffer harm to its goodwill and reputation, and that it was unable to protect its other franchisees from the actions of Fox as she portrayed herself as a legitimate Curves franchisee.
In considering Curves' breach-of-contract claims, including breach of the non-compete provision of the franchise agreement, the court cited Boulanger v. Dunkin' Donuts Inc. [815 N.E.2d 572 (2004)] and found that in Massachusetts, a covenant not to compete is enforceable if it is necessary to protect a legitimate business interest, reasonably limited in time and space, and consonant with the public interest.
The court found that the one-year restraint on Fox's operation of a fitness facility within 10 miles of a Curves location was geographically and temporally reasonable. Indeed, Fox acknowledged as much in that agreement. Therefore, since the non-compete agreement was necessary to protect Curves' business of selling fitness franchises, it was enforceable.
Finally, the court found that any hardship Fox would suffer if the court were to award a preliminary injunction in favor of Curves would be due to her own breach of the franchise agreement. An injunction, the court held, merely forced Fox to comply with her contractual obligations: refraining from using the Curves marks, returning Curves' confidential business information, and either operating a new gym 10 miles away from her former franchisor's locations or waiting one year to resume business at her current location.
TWO KEY POINTS In conclusion, the court ordered Fox to immediately cease operation of a fitness center using and/or displaying Curves' federally registered marks; return to Curves, at her own expense, all printed material furnished by Curves to Fox, including all Curves business manuals and advertising material; and immediately cease ownership, or any interest in any business that sells products or services similar to those sold as part of the Curves franchise system within 10 miles of Fox's formerly authorized Curves franchise location for a period of one year following the date on which the order was entered.
The decision by U.S. District Court Judge Richard G. Stearns illustrates two key points for owners of health clubs and fitness centers.
First, the franchise agreement is a binding legal document that protects both parties. If the agreement is terminated, the franchisee loses all benefits granted to it under the agreement.
Second, as the court noted, non-competition provisions are enforceable. Therefore, if the franchisee wishes to stay in the same industry, he or she must either keep renewing the franchise agreement or abide by all the terms of the non-compete provision.