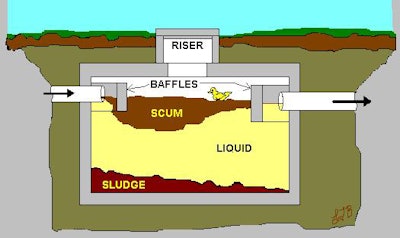 When I first saw the news a couple weeks back that Waste Management Inc. had become the sole title sponsor of what will henceforth be known as the Waste Management Phoenix Open, I was convinced that the 20-year-old trend of stadium and event naming rights had finally, inexorably, sunk to the bottom of the cesspool. It's obvious what Waste Management takes away from the deal - the company doubtless sees the upscale PGA Tour as the route by which it can flush most people's association (fair or not) of its services with those cesspit-sucking trucks in favor of its Think Green® sustainability solutions. But what on earth, besides money, does the Phoenix Open get? Six years' worth of jokes about its crappy tournament?
In any case, I was wrong - to paraphrase Frank Zappa, the trend isn't dead, it just smells funny. News broke on New Year's Eve that Kraft Foods will pay the city of Irving, Texas, $75,000 and make an additional $75,000 contribution to local charities in return for being named the title sponsor for the implosion of Texas Stadium. According to news reports, the company plans to launch a campaign "linking the destruction of the former home of the Dallas Cowboys to its Cheddar Explosion line of macaroni and cheese products."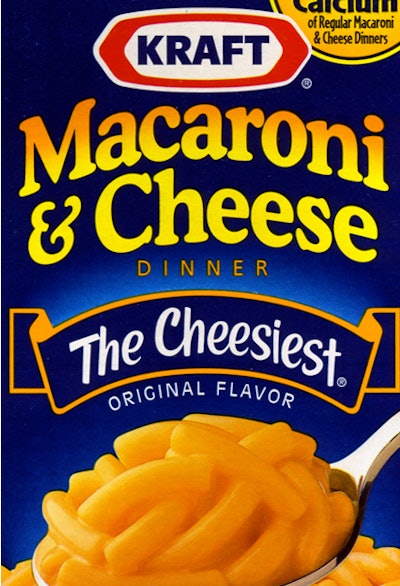 To send the event straight over the top, the company plans to have a nationwide contest to select a child to push the button that starts the implosion, which is scheduled for April 11.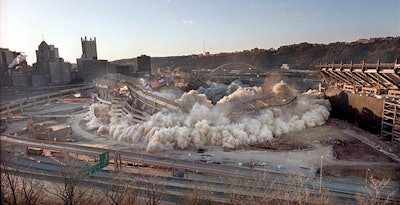 Prior to the city council's unanimous thumbs-up of the plan, a straight-faced Maura Gast, executive director of the Irving Convention and Visitors Bureau, told councilors that Kraft's promotion of the event will "tell the story Irving wants to tell, which is really about the future of Irving and everything we are banking on happening in the redevelopment of this site."
How much of Marketing 101 did I sleep through back in sophomore year? Watching this video, and in particular listening to the whoops of that one crazed guy, I am not flooded with thoughts of either an explosion of cheese or the future of Irving. I'm left, frankly, with a bad taste in my mouth.