The Winter Olympics officially get under way today in Vancouver at the BC Place - site of the first-ever indoor opening ceremonies. ESPN.com's Bonnie D. Ford wonders how the torch-lighting will comply with fire codes and if there will be "an unprecedented 'second cauldron' somewhere outside BC Place for crowds to enjoy and TV crews to use as a backdrop for live shots." Meanwhile, the folks over at NBC.com are asking if skier Lindsey Vonn - a favorite to win three gold medals for the United States - will even be able to compete after injuring her right shin when it was forced violently against her ski boot during a training run in Austria last week.
These are good questions, I admit. But what's eating at me right now is whether U.S. figure skater Evan Lysacek, the reigning men's world champion and silver medalist at the 2010 U.S. Figure Skating Championships, really believes what he recently said about AT&T's new playlist for Olympians (available via iTunes and AT&T wireless devices): "As we prepare to compete in Vancouver, the 'Team USA Soundtrack' will help motivate us to perform at our very best."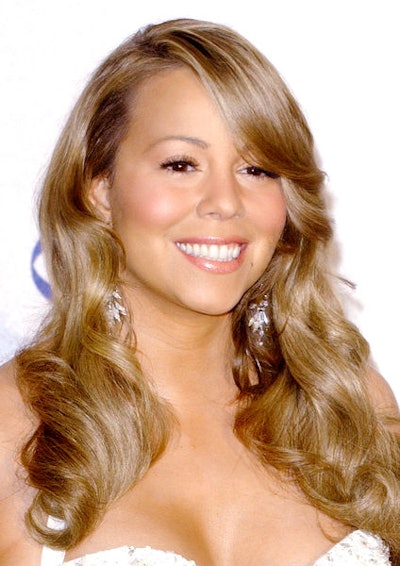 That's right, a collection of 12 new songs from the likes of Mariah Carey, Three Doors Down, Train, Puddle of Mudd and Hoobastank - has-been artists who maybe could have filled a playlist for the 2002 Winter Games - "will offer inspirational songs for Team USA, sports and music fans across the country." Just ignore the fact that another contributing band is called The All-American Rejects.
Here's hoping that his fellow U.S. competitors don't agree with Lysacek and instead opt to listen to whatever puts them in the competitive zone. Swimmer Michael Phelps won an unprecedented eight gold medals in the 2008 Summer Olympics listening to rappers Jay-Z, Young Jeezy and Eminem. And FitBottomedGirls.com reports that some female Winter Olympians will get fired up during these next two weeks listening to the Red Hot Chili Peppers, Beyonce and, of course, Coldplay.