The World Cup is nowhere near as fun as club football - the players aren't as much in sync, there are few actual rivalries (ready for the USA-Slovenia grudge match, anyone?) and damn near every game finishes 1-1 since teams play not to lose rather than to win. But there's a reason it's the world's most-watched sporting event - it's the Olympics minus synchronized swimming, ice dance and Jim Lampley. Suffice to say that I'll be watching whenever I can, even if the games will start at 6:30 a.m., 9 a.m. and 1:30 p.m., Central time.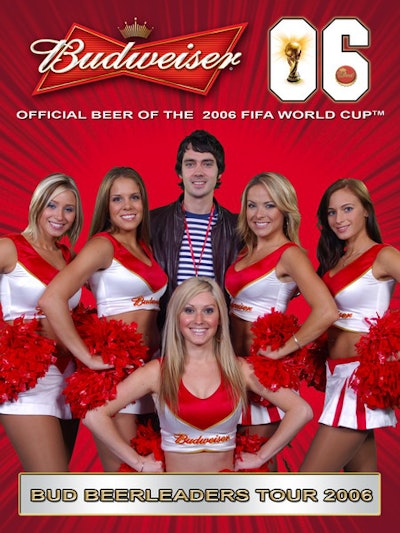 What I won't be doing is drinking. One reason is that Budweiser has locked up official beer sponsorship of the World Cup since 1986. Another is that I have a job. Oh, and - did I mention? - the games will start at 6:30 a.m., 9 a.m. and 1:30 p.m., Central time.
But I have a new hero. His name is Joe Pantalone, he's the deputy mayor of Toronto and he's running for mayor. Joe likes to drink, apparently. He likes his constituents to drink. And he's excited to pop open a cold brew when Japan take on the Indomitable Lions of Cameroon Monday at 10 a.m. Eastern. How excited? Well, in a world in which our elected officials typically dither about supporting laws that could actually make people's lives better, Pantalone went before the Toronto City Council last month to push a plan that would allow bars and restaurants to open an hour earlier than the normal 11 a.m., and to begin serving booze to thirsty football fans at 10 a.m. between June 11 and July 11. The province of Ontario, deeply concerned for the plight of fans from Guelph to East Gwillimbury, followed suit Friday - unless a municipality objects in writing to the Alcohol and Gaming Commission of Ontario, the province's 17,000 bars and restaurants will be hoppy, and hopping, for the next month of brunches.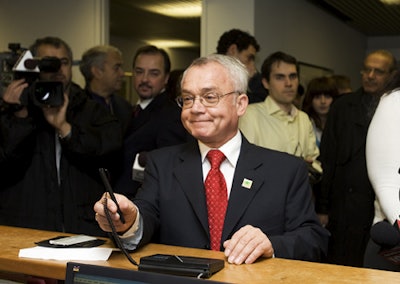 "I feel ecstatic. Let's play ball," Pantalone told The Globe & Mail upon hearing the news from Ottawa, adding, "I'm not even mayor and I'm already leading province." Self-congratulation aside, Pantalone added, "Soccer fans are going to have a much more quality experience as they sip their cold glass of beer as they watch their favorite World Cup game at 10 a.m. It's also good news for the economy."
This Bud's for you, Joe.