The University of Mississippi on Thursday unveiled its new mascot: the Rebel Black Bear, which will replace a white goateed, cane-toting Southern plantation owner. But the old mascot, criticized for years as racist, still has its supporters, many of whom were quick to point out that the artist's design of the black bear actually depicts a brown bear. They're also decrying its lack of originality. "There are many, many other schools with bears - UCLA, Maine, Brown," Brian Ferguson, a 2007 Ole Miss graduate and director of the Colonel Reb Foundation that supports bringing back the old mascot, told The New York Times. "We might as well be called P.C.U. - Politically Correct University."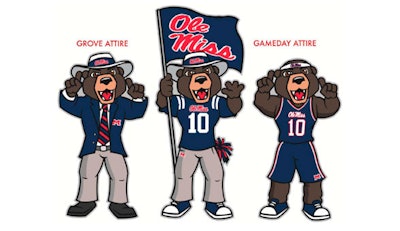 The Colonel Reb Foundation's leaders will dress in replicas of the old costume, which was retired from the sidelines in 2003, and tour the state next week, talking to media and trying to reverse the school's decision. Right now, though, Ole Miss - itself a nickname for a slave owner's wife, The Times notes - seems pleased with its choice. The Rebel Mascot Selection Committee recommended the Rebel Black Bear following a thorough analysis of the latest poll of Ole Miss students, faculty, staff, alumni and season-ticket holders. According to a university news release, the poll indicated that 62 percent of respondents supported the bear; the Rebel Land Shark (an allusion to the football team's "voracious" defense) drew 56 percent, and Hotty Toddy (a muscular man named after the school cheer) drew 42 percent. "We selected the Rebel Black Bear because it was supported through the entire process and was the lead runner in the final poll," says committee co-chair Margaret Ann Morgan. "It has a Mississippi connection, is timeless, appeals to children, is unique to the SEC and fits the other characteristics established in the initial focus groups.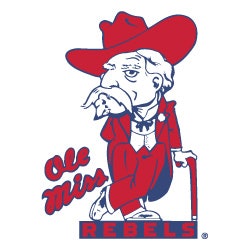 It's worth noting the depth of Ole Miss' mascot-selection process, which involved 33 initial focus groups that identified characteristics vital to a new Rebels mascot. After reviewing more than 1,000 mascot suggestions, the selection committee submitted 11 concepts for public input at the end of June. More than 13,000 people responded to the first poll. Based upon those results and work with design professionals, the 11 choices were narrowed down to the three final selections, and artist's renderings of the concepts were unveiled Oct. 6.