Assuming your membership in the Latrell "I have a family to feed" Sprewell Fan Club has expired, may we suggest a couple of options.
Consider Jonny Gomes, the Oakland A's outfielder from Petaluma, Calif., who has donated money to help cover the cost - estimated at $2,500 per person - of parents wishing to travel to Williamsport, Pa., to watch their kids compete for Petaluma this week in the Little League Baseball World Series. (The team defeated Fairfield, Conn., in its series debut Thursday, 6-4.) Moreover, Gomes has granted numerous interviews encouraging additional donations, even sending an autographed photo of himself to anyone making a donation at www.petalumanational.org.
"I think it's part of being a professional athlete to use your star status, if you will, or use the media outlets that you're granted, to give back," Gomes told A's beat writer Joe Stiglich of Bay Area News Group. "If I was lucky enough to go to Williamsport when I was 12, there would be no chance my family would have been able to go on their own dollar, and how bummed out I would be about that."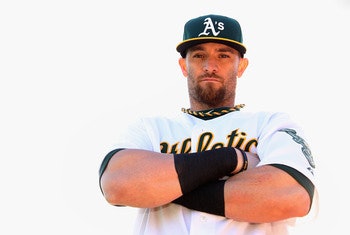 Gomes, who has spoken regularly with Petaluma manager Eric Smith, would do more if he could. He gathered Nike cleats, Franklin batting gloves and Oakley sunglasses to send to the team, only to find that it receives new gear upon arrival in Williamsport courtesy of Little League sponsors Easton and Russell Athletic. Little League International also foots the bill for players and coaches traveling to Pennsylvania.
In Michigan, meanwhile, Saginaw Public Schools students have been asked for the first time ever to scrape together $75 each for the mere opportunity to start a sports season. That's where Pittsburgh Steelers linebacker LaMarr Woodley, a former Michigan Wolverine and graduate of Saginaw High, has quietly stepped in to fill a sizable budget gap.
Woodley's donation of $60,000, made through a foundation established only weeks ago, will cover the pay-to-play fees of every would-be middle, junior high and high school student-athlete in the district for the entire academic year. "When LaMarr was playing sports, if his family had to pay $75, they probably could have done it, but it would not have been a simple thing," Malcom Staples, Woodley's uncle and business advisor, told Hugh Bernreuter of The Saginaw News. "It would be a hardship for a lot of people, even if they could come up with the money."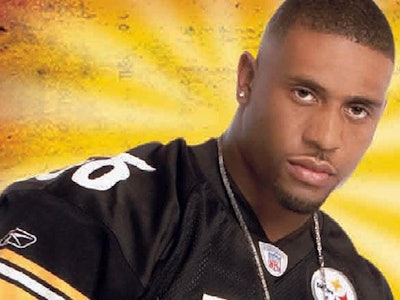 In the past, Woodley has provided Saginaw students with everything from football camps to food, sweatshirts to haircuts. The 27-year-old is expected to return Aug. 29 for a back-to-school event for boys entering grades one through eight. The event will feature free food, shirts and backpacks filled with school supplies.
No matter which teams, if any, have your allegiance as the professional baseball and football seasons collide in the coming weeks, how can you help but root for players like Jonny Gomes and LaMarr Woodley?