Source: Kay Park-Recreation
In the 1950's, after World War 11 and the Great Depression ended, there was a national push to restore public parks for American families' leisure use. During the war the previous decade, many manufacturing facilities had altered their plants to facilitate the 'war effort'. There were few places making equipment for public parks.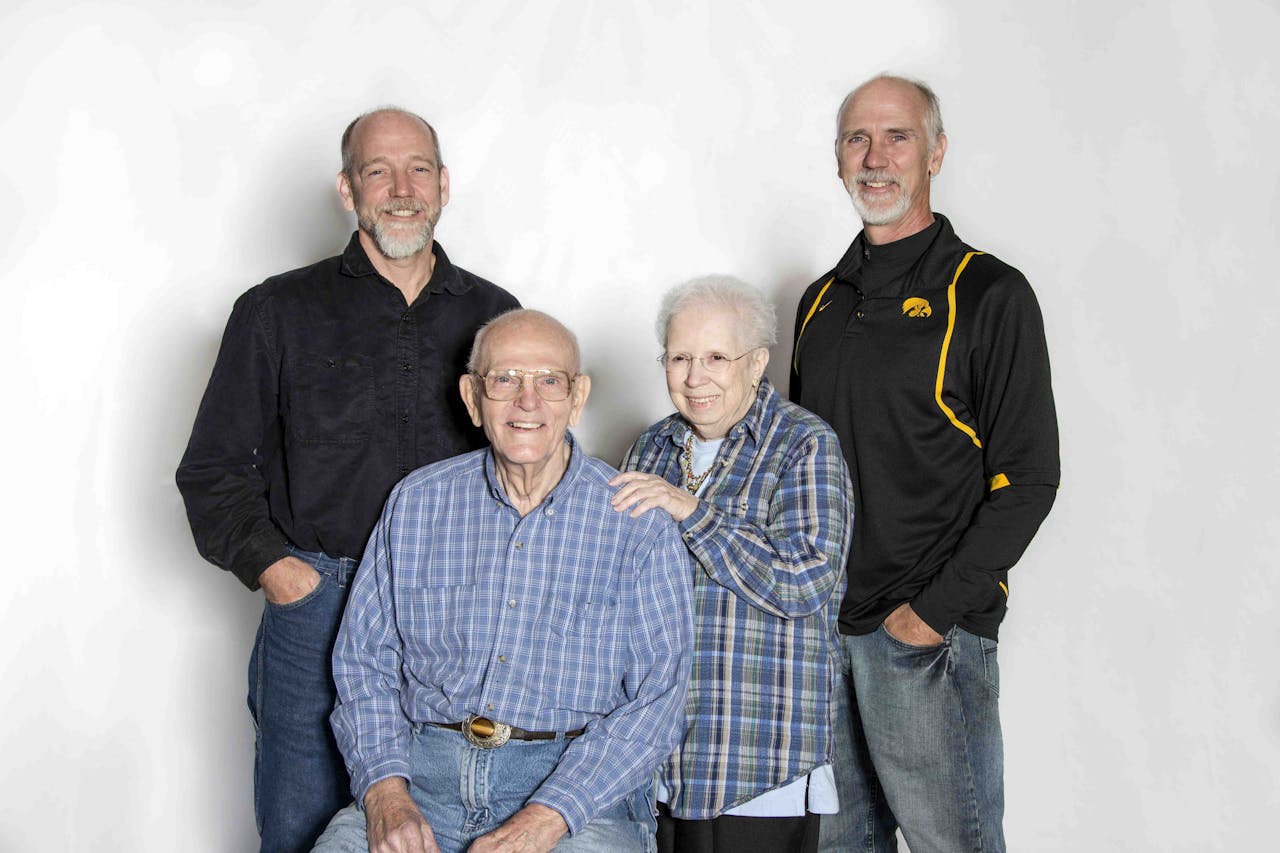 Kay owners Keith and Borglum and their three sons
In 1954, an innovative, young entrepreneur named Keith Borglum heard from his brother that the city of Cedar Falls, Iowa was looking for someone to fabricate steel charcoal grills for use in the public parks. Keith, who was nicknamed 'Kay' from his initial as a child by his Grandmother, had already been manufacturing other equipment in the garage on his family's farm, and was intrigued by the new opportunity.
And, so it began. Kay Park Recreation was born in rural Iowa. Kay soon began making picnic tables and grills for other parks, and that evolved into more equipment for outdoor public park use, such as benches, trash cans, bleachers and more. In 1956, the Federal Government started an extensive, ten-year program to enhance our country's National Parks. Kay Park Recreation is proud to have supplied a large portion of that equipment, some of which is still in use today.
Sixty years have passed since the first 'Kay' brand park equipment was made in 1954, and the company is still run by Keith, his wife, Joyce and two of their three sons. At the spry age of 87, Keith enjoys working every day, developing new products and manufacturing methods for Kay Park Recreation.
It is with heartfelt gratitude to all the Kay Park customers over the years, that we celebrate 60 years strong in 2014! Taking care of customers has been, and will always be, our driving force.
Thank you for the past 60 years!
We look forward to serving you for many more!