Source: KAATSU Global


Los Angeles, California (PRWEB) March 19, 2015, Fitness Industry expert and veteran Paul Grzymkowski has teamed up with KAATSU Global founder Dr. Yoshiaki Sato, President Steven Munatones, Chief Operating Officer Richard Herstone, Chief Medical Officer Dr. James Stray-Gundersen, and Peter Lansbury, Jr., Ph.D., Director of the Center for KAATSU Research at Harvard Medical School, in launching the fitness/athletic concept KAATSU Training in North America and Europe. "I am extremely excited about joining Dr. Sato and the KAATSU team in expanding and introducing KAATSU throughout the world. KAATSU is a perfect complement to the fitness and athletic industries. Truly an amazing concept" says Grzymkowski.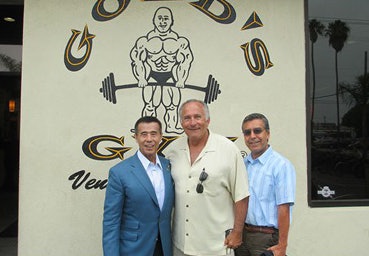 In April of 1980 Grzymkowski moved to Santa Monica, CA to join his brother as one of four managing partners of Gold's Gym Enterprises, Inc. With the titles of President and International Director (Gold's Gym Franchising, Inc.), Grzymkowski, during his 19-year tenure with Gold's Gym redefined the business aspect of the fitness industry by developing the first comprehensive franchising system for facility operations. His efforts contributed to the opening of 535 franchised Gold's Gym fitness centers in 47 states and 24 countries, with over two million members.
Paul Grzymkowski's background as the original driving force behind the creation, development and success of the Gold's Gym's Franchising program lends itself to the future success of KAATSU's development as a revolutionary training concept in the North American fitness/athletic market place.
Dr. Yoshiaki Sato
A Tokyo, Japan native, Dr. Sato invented KAATSU Blood Flow Moderation Training (BFM) in 1966 and holds 47 patents on KAATSU equipment and protocols in Japan, United States, France, Germany, Italy, Australia, China, Korea, Canada, Hong Kong and other countries. Dr. Sato has co-authored over 100 publications in peer-review articles on KAATSU training.
For more information about KAATSU Training please visit: www.kaatsu-global.com or contact Paul Grzymkowski at: Paul.G@kaatsu-usa.com