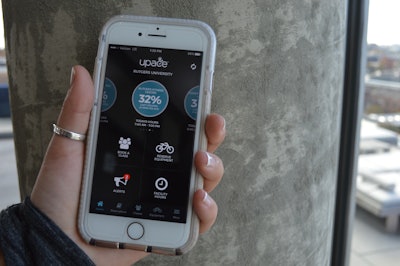 Source: upace
Helps Fulfill Mission & Improve Facility Operations
Ft. Lauderdale, FL — Yesterday, nine South Florida YMCA locations launched upace, a two-sided mobile platform, to improve operations and boost convenience for members. The technology behind upace offers a whole community approach, which is ideal for the YMCA of South Florida, whose mission is strengthening the lives of citizens in the communities it serves.
The shortcomings of a previous app drove the YMCA of South Florida to search for a better option. The upace platform appeared to provide all of the functionality and ease-of-use they'd been missing, so the organization reached out to Founder Rachel Koretsky. In her presentation to the YMCA's IT committee, members expressed appreciation for the upace team's fresh perspective and evident expertise with mobile platforms.
"We needed to be able to offer what our members desire from a mobile application with speed and flexibility," said Bill Buchanan, VP External Operations for YMCA of South Florida. "The upace team brings state-of-the-art development and features together with the agility and ability for customization. Their understanding of the marketplace and member behavior elevates our approach to a mobile solution with an awesome product that helps drive member satisfaction."
The upace app gives the YMCA's members a full suite of tools right in the palm of their hands. They are able to:
Sign up for classes, events & programs
Add classes, events & programs to mobile calendars
Receive relevant push notifications & in-app alerts
Share programs with friends
On the operations side, the upace administrative portal gives the YMCA of South Florida staff:
24/7 remote access
Automated data & analytics
Report-generation options
Instantaneous customization capability
Tools for member communications
"This is a great opportunity to simplify the mobile experience for members of the YMCA of South Florida with a clean interface and effective interactive features, as well as to automate data collection in meaningful ways that will inform and empower their operations," said Koretsky.
Available in Apple and Google Play stores, the upace app is free to members at these YMCA of South Florida locations: Weston, Hollywood, South Dade, Homestead, L.A. Lee, Pembroke Pines, Allapattah, Upper Keys and North Pointe.