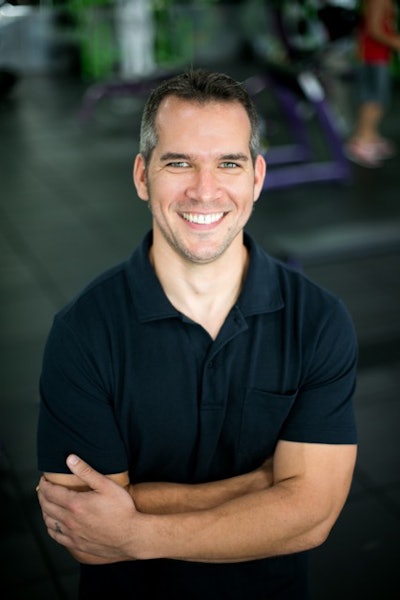 Source: Youfit Health Clubs
Chief Operating Officer Joins Prestigious 2017 Class
DEERFIELD BEACH, Fla.
— The South Florida Business Journal has selected Youfit Health Clubs Chief Operating Officer J.J. Creegan as a 2017 "40 Under 40" award recipient. South Florida Business Journal's 40 Under 40 program recognizes outstanding executives under the age of 40 who have a significant impact in their field of expertise, their community and at their companies. This year's honorees were selected from hundreds of nominations and represent some the region's most entrepreneurial and influential young leaders in Miami-Dade, Broward and Palm Beach Counties. 
"The entire Youfit family is joining me in celebrating J.J. and this prestigious honor," says Rick Berks, Founder and CEO of Youfit Health Clubs. "I have witnessed him first-hand develop as a professional and he has truly been an integral part of growing this company. His genuine passion for helping people feel better and live better is seen and felt throughout the Youfit brand." 
Creegan began his Youfit career when he was just 15 years old, working as a part-time employee. From his minimum-wage position, he has risen through multiple management positions, while also earning a dual-degree in Marketing and Management from Florida Atlantic University. Reflecting on his early Youfit experience and his educational background, Creegan created many of the systems and services that exist in the company today. Additionally, he is also responsible for molding strong leaders and engaged teams throughout the company. His efforts have made a lasting impression on individuals, local communities and the fitness industry as a whole.
At the time Creegan joined the Youfit team, there were just three locations. Now, the national brand boasts 115 locations extending across 14 states. 
For more information about Youfit Health Clubs or to find the nearest Youfit location, visit 
youfit.com
, and to view a complete list of the 2017 South Florida Business Journal 40 Under 40 honorees, click 
here
. 
About Youfit Health Clubs
Youfit Health Clubs, founded in 2008, is a chain of budget-friendly fitness centers with over 115 locations across the US, predominantly in the South and Western regions. Youfit was founded by Rick Berks with the aim of creating gyms with a welcoming environment where everyone fits-in at a low price starting at $10 per month. Youfit places a great emphasis on environmental responsibility. Its gym floors are made from Nike Grind and other recycled rubber materials, and each Youfit location practices additional eco-friendly initiatives. For more information, visit 
www.youfit.com
.