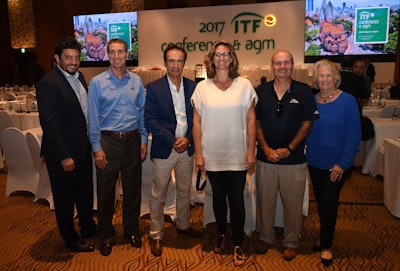 Source: PTR
Hilton Head Island, SC — Professional Tennis Registry (PTR) is pleased to announce a groundbreaking partnership with the Mexican Tennis Federation (FMT). As part of a multi-year agreement, PTR will be responsible for all education and certification in Mexico. PTR will conduct all Levels of PTR education in Mexico, which will include certification workshops (Level I through 5) and Continuing Education courses. PTR and FMT will collaborate on an annual Symposium located at the PTR Mexico Headquarters in Guadalajara.
"It's an incredible opportunity for PTR to work and partner with a Federation that has such a long tradition in tennis as the FMT. We will be unveiling our revised education and certification pathway there and look forward to helping raise the bar of coach education in Mexico," said PTR International Director, Iñaki Balzola. "We look forward to contributing to the growth and development of tennis in Mexico for many years to come."
"To work with the Professional Tennis Registry allows us to have a certification valid internationally. We are sure that this union between FMT and PTR will bring great benefits to everyone who plays tennis in Mexico," said Jorge Olaya, Executive Director of the Mexican Federation.
About PTR
PTR is the largest global organization of tennis coaching professionals with more than 15,700 members in 125 countries. It has the greatest percentage of multicultural and women members of any such organization. PTR is dedicated to educating, certifying and servicing tennis teachers and coaches around the world in order to grow the game.