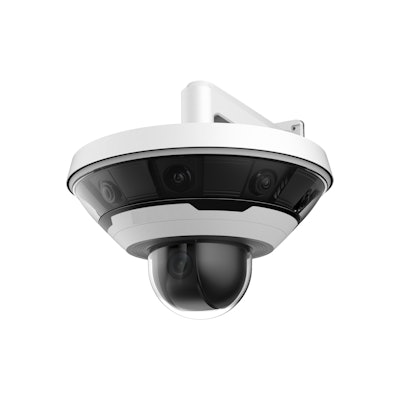 Source: IC Realtime
All the new lines offer richer performance, more capabilities, and wider options. At the top is both a 12-Megapixel 4K camera and a 360-degree 8-Megapixel IP camera with integrated auto-tracking 36X PTZ. The company will also be demonstrating its ICMyCloud cameras streaming live to Amazon Echo Show.

"Spanning the highest-caliber video surveillance options ever to reach the CEDIA channel, to having the first PROFESSIONAL video surveillance cameras to integrate with the Do-it-Yourself Amazon Echo Show, IC Realtime further cements its position as the #1 video surveillance brand in the channel, and for years to come," says IC Realtime CEO Matt Sailor.

Pompano Beach, FL – August 21, 2017 – IC Realtime will be flexing its muscles at the 2017 CEDIA Expo (booth #1925). There the company will be highlighting its more advanced, next generation Thermal Imaging, Corrosion Resistant, Multi-Sensor and 4K cameras and demonstrating its ICMyCloud cameras streaming to Amazon Echo Show.
Thermal Imaging
Leveraging its background in serving the government with highly-sophisticated military-grade gear, IC Realtime has created a new line of Thermal Imaging IP-based cameras that incorporate onboard analytics, fire detection and auto tracking. The cameras are available in traditional and pan/tilt/zoom varieties.

Marine-Grade, Corrosion-Resistant Cameras
The next generation of IC Realtime corrosion-resistant cameras integrate Starlight image sensors, which grant users the highest-levels of image sharpness and low-light performance. More models and options are offered over the previous line. This includes multiple bullet and dome styles with a variety of lens options to accommodate different installation requirements.
Log in to view the full article