Source: Ecore
Lancaster, PA (December 13, 2017) – Ecore, a company that transforms reclaimed materials into performance surfaces that makes people's lives better, announced that its Ecore Commercial product collection formerly known as Tru has been renamed Rx and now features new products, colors and patterns. The Rx Collection includes these surfaces: Forest Rx, Strait Rx, Cosmos Rx, Infinity Rx and Galaxy Rx.
"Every product in the Rx Collection features premium surfaces that are unique, because they offer a prescription for more," said Bo Barber, Vice President of Sales and Marketing for Ecore. "With any Rx product, you will experience a floor that is more quiet, more ergonomic and more safe. Leveraging Ecore's patented itstru technology, every Rx surface provides force reduction and energy restitution."
The original product in the collection, Forest Rx, now features six original wood grain patterns and five new patterns. Terrain Rx was renamed Strait Rx and includes six modern finishes that look like linen.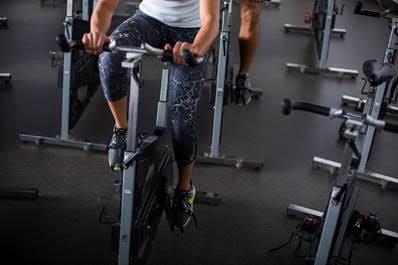 In addition, two brand new products were added to the line – Cosmos Rx, which includes six solid colors with subtle highlights that add depth and movement, and Infinity Rx, which features six linear patterns.
All four of these products feature vinyl surfaces fusion-bonded to a performance backing. The result: all of these surfaces work together beautifully to achieve creative designer effects.
The fifth product in the Rx Collection, Galaxy Rx, is a virgin rubber surface fusion bonded to a performance backing. Galaxy Rx remains unchanged and features 12 solid, soothing colors.
To learn more about Ecore Commercial's Rx Collection visit: http://ecorecommercial.com/Products/Rx.
About Ecore:
Since 1871, Ecore has been transforming reclaimed materials into performance surfaces that make people's lives better. What started with simple cork closures has evolved into a diverse portfolio of products solving complex problems in applications ranging from playgrounds, weight rooms, and turf fields to hospitals, hotels, and retail environments. Ecore is driven everyday by a simple question, "Can a floor do more?" YES. At Ecore, we create products based on the simple notion that floors should elevate beyond current expectations. Ecore's energy is focused on the interaction between people and the surface. As a result, we engineer performance well beyond industry standards related to acoustics, ergonomics, and safety. Harvesting the unique power from a myriad of waste streams, Ecore creates products that align–substantial force reduction with a balanced amount of energy return to create dynamic surfaces that are catered to the individual and the application.
Ecore serves the athletic, fitness, healthcare, hospitality, corporate, multi-family, education, and public space markets. To learn more, visit www.ecoreintl.com.