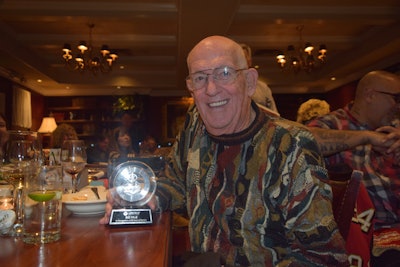 Source: Lincoln Aquatics
Concord, CA – Lincoln Aquatics announces the retirement of industry veteran Bill Hird after 35 years with the company. Bill began his long career in swimming working as a swim coach with industry legends including former five-time Olympic Coach George Haines at Santa Clara Swim Club and Jack Crogan of Fremont Swim and Aquatics. Bill also led his own swim team at San Jose Aquatics.
In 1983, Bill was hired by Lincoln Aquatics founder William Luecker as a part-time Sales Representative – eventually becoming a Regional Sales Manager for the company. To celebrate his successful career in the industry, Bill was recently honored at a dinner with the Lincoln Aquatics sales staff and at the company's holiday party.
Founded in 1954, Lincoln Aquatics is the leading national Distributor of Commercial Swimming Pool Supplies and Chemicals. For more information, visit www.lincolnaquatics.com.