Source: Torque Fitness®
COON RAPIDS, Minn. – Jan. 22, 2018 – To continue driving the company's growth in North American commercial markets, Torque Fitness has added industry veteran Pat Miles as Director of Sales to expand business to health clubs in the central and western U.S. region and Canada.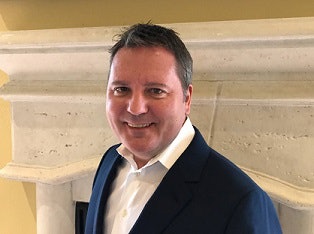 With 23 years of sales experience in the fitness industry, Miles most recently was the vice president of global sales at Hyperwear, Inc., where he developed and executed sales strategies across multi-market channels, including commercial fitness facilities, specialty fitness and sporting goods retailers, distributors and e-commerce. He drove significant growth in both the specialty fitness and direct to gym sales.
"Pat is a dedicated, hard-working and knowledgeable professional that has consistently made a valuable difference in every company he has represented," said Jerry Dettinger, CEO of Torque Fitness. "As we grow the business, we have high expectations of him, and are thrilled to add him to our team."
Prior to Hyperwear, Miles held several sales management positions at SPRI Products, a GAIAM company, most recently as director of global sales, overseeing all channels worldwide, including fitness specialty and independent sporting goods retailers, health club and fitness professionals, corporate wellness and hospitality, physical therapy and schools. There he led double-digit growth by initiating strategy for the Professional Sales Division and expanded SPRI's international presence into multiple countries.
Previously, Miles worked as dealer services manager and sales manager in the consumer products division at Life Fitness. Based in Austin, Texas, Miles reports to Dettinger.
About Torque Fitness
At Torque, we are driven by the belief that every performance and functional training facility should be equipped with the most innovative, intuitive and safest training equipment possible. By working closely with elite trainers and coaches, being the innovation leader in product and space design, understanding and meeting the needs of our customers, and providing service that exceeds expectations, we get closer to this goal every day. We believe in the potential in every person we encounter and work to help our end users, direct customers, distributors and team members achieve their health and fitness dreams, inspired by the Torque Fitness "Don't Quit. Ever." attitude.