Source: Escape Fitness
Cincinnati, OH February 7, 2018– Midtown Athletic Club in Chicago, established in 1970 as a prominent tennis club, opened the doors to its newly renovated 577,000 square foot, $80 million club and flagship hotel, featuring functional equipment from Escape Fitness in its individual and group training area named The Field.
Size and amenities galore make Midtown Athletic Club and The Hotel at Midtown in Chicago the largest premier health and fitness club in the United States. One unique-to-the-industry feature at Midtown is the curated, best of boutique programming paired with big-club amenities under one roof. Think of Midtown as the premiere destination for all of your health and wellness needs: indoor and outdoor pools, whirlpools, tennis courts, yoga, and boxing, cycling studio, a golf simulator, fitness classes, a full-service spa, a farm-to-table style restaurant and more. The exciting offerings include but are not limited to yoga, cycling, boxing, functional fitness, group exercise, health and beauty treatments at The Spa (health and beauty treatments) as well as a restaurant named Chromium.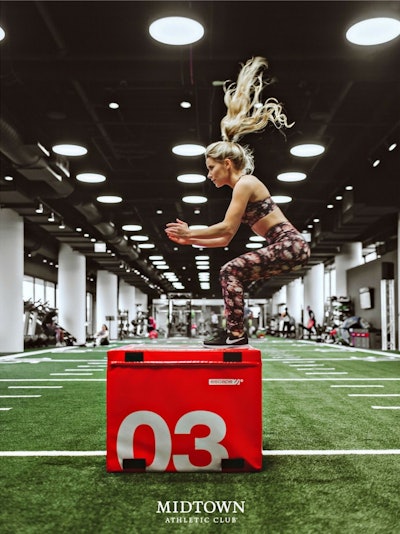 Log in to view the full article