Source: Spectrum Aquatics
MISSOULA, MT, February, 2018 - Spectrum Aquatics is pleased to announce the latest addition to the Mendota Lifeguard Chair family: our 30" Mendota Lifeguard Chair. This lifeguard chair has been designed with lifeguard comfort and swimmer safety in mind. "We heard feedback from customers that they needed a smaller size lifeguard chair with added features. We have transformed their feedback into specific enhancements for this chair," said Nabil Khaled, Spectrum Aquatics Vice President Sales, Marketing and Customer Service. This recycled plastic chair with a seat height of 30" is most commonly specified for community, hospitality and resort swimming pools and can ship via UPS small package.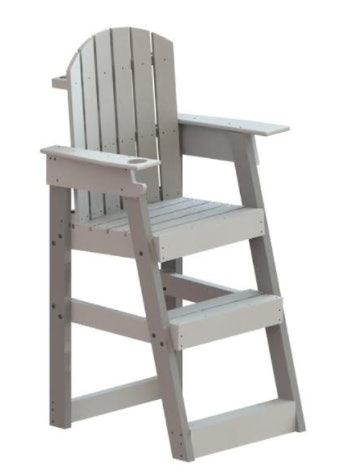 The entire line of Mendota chairs are now equipped with a large cup holder in addition to existing features: umbrella holders, easy-climb steps, 316L SS hardware and the industry's highest quality material. Constructed from recycled UV inhibited plastic, they are strong, durable and low-maintenance. All Mendota guard chairs offer an optional water filled ballast tank great for extra stability. The Mendota Lifeguard Chairs are designed to aesthetically compliment any aquatic environment while providing added features for the lifeguard on watch.
To learn more, please contact Spectrum sales team at 800-791-8056 or info@spectrumproducts.com
About Spectrum Aquatics®
Spectrum Aquatics is a leader in the aquatics industry and is committed to the development of high-quality competitive swim and commercial aquatics equipment fo rhte past 46 years. The company is headquartered in Missoula, MT, and is a division of PlayCore. For more information, visit spectrumaquatics.com and altaenterprises.com.
PlayCore helps build stronger communities around the world by advancing play through research, education and partnerships. The company infuses this learning into its complete family of brands. PlayCore combines best-in-class planning and education programs with the most comprehensive array of recreation products available to create play solutions that match the unique needs of each community they serve. Learn more at playcore.com