SOURCE: Escape Fitness
Cincinnati, OH, April 18, 2018 – Celebrating its 20th year and experiencing appreciable growth in the United States, global functional equipment manufacturing leader Escape Fitness is expanding its top-notch US team with key hires Tom Antosik and Jen-Kei Pong, national accounts manager and distributor sales manager, respectively.
Tom Antosik, National Accounts Manager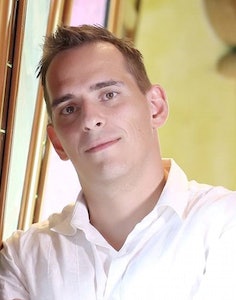 Tom Antosik, national accounts manager for the US, is responsible for growing and maintaining business relationships with Escape's existing and targeted national accounts, as well as overseeing existing and new installations in the numerous facilities offering Escape equipment and programming nationwide. In addition, he is tasked with expanding Escape's growing account base.
Escape offers innovative solutions to the fitness industry – from products, instructor training, group programming, gym design and more to create superior fitness experiences with great results for both members and fitness facilities. And, Tom brings additional insight to the Escape team with respect to clubs' needs given his deep club-side knowledge of members, owners, trainers, and staff. Prior to joining Escape, he spent more than a decade club-side, managing facilities including Lifestyle Family Fitness, Wellbridge, In-Shape Health Clubs, and Exos among others. His strength is in helping clubs pinpoint what is needed to create the right culture to drive strong financial outcomes. Tom, who is based in Florida, holds a bachelor's in political science from Rutgers.
Jen-Kei Pong, Distributor Sales Manager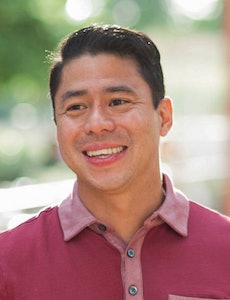 Jen-Kei Pong, distributor sales manager for the US, is responsible for managing direct relationships with Escape's major distributors and vendor programs, handling day-to-day operational responsibilities and exploring opportunities within these groups. In addition, he will develop and implement strategies to drive sales.
Jen-Kei, a seasoned account manager, is a top performer in the areas of new account development, account retention, and increasing existing accounts sales – all making him an ideal fit for the Escape team. His years of experience with dealers allow him to bring a new perspective that will help guide Escape's growing distribution network. Prior to joining Escape, Jen-Kei was Director of Sales at Hyperwear. Before that, he served in numerous capacities at Nexersys, including as master trainer, international key account manager and director of sales. Prior to this, he honed his sponsorship and promotional marketing expertise at XFC Promotions. Jen-Kei, who is based in Texas, holds a global business management degree from Phoenix University.
"It's a high octane time for Escape Fitness! This is our 20th year. We've launched the Escape Your Limits podcast to inspire the industry. Our brand is growing worldwide, and especially in the United States. And we've just expanded our team with the appointments of Tom Antosik and Jen-Kei Pong to lead national accounts and manage distributor relationships," said Matthew Januszek, co-founder, Escape Fitness. "Along with their years inside the fitness industry, additionally valuable to Escape is the focused insight both bring into the needs of our client and partners. I'm couldn't be more excited for our future!"
About Escape Fitness
Founded in 1998 and celebrating its 20th anniversary, Escape Fitness has built a reputation for product innovation, quality and design while growing and competing through great partnerships in challenging markets worldwide. We have helped improve the bottom lines of over 1,000 fitness clubs and key distributors in 80 countries. Committed to functional training since our inception, we work with clubs that invest in functional training spaces to deliver the best possible exercise experiences; we encourage you as fitness professionals and clients to 'Escape Your Limits' – a mentality that is the foundation of our every offering. We are pleased to work with industry leading brands worldwide, including Equinox, Fitness First, Virgin Active, UFC Gyms, Crunch, Nuffield Health, David Lloyd, 1Rebel, 24 Hour Fitness, Marriott, Life Time Fitness, Jatomi and many more. For information: http://www.escapefitness.com/us
The Escape Your Limits Podcast
For entrepreneurs, business owners and influencers to learn through insightful interviews from the most successful people in the industry – the pioneers of personal training, bodybuilding businessmen and masters of movement – the podcast can be found on iTunes: https://itunes.apple.com/gb/podcast/escape-your-limits/id1321349827?mt=2