SOURCE: Escape Fitness
Cincinnati, OH/Cambridgeshire, ENGLAND, April 23, 2018 – Global functional equipment manufacturer Escape Fitness is pleased to announce Rachel Young has joined the team as head of training and education with the aim of establishing Escape Fitness as the leading industry choice for traditional and digital training and education solutions.
Rachel will lead, manage and develop all aspects of Escape Fitness' education business unit; heading the development of new training and programing solutions (both traditional and digital) in support of clubs to help them solve their challenges in delivering functional training to both their trainers and clients.
An experienced multi-site operator, Rachel specializes in product development, member experience, digital platforms, operations, and sales and retention strategies. Her ability to identify profitable opportunities for the development and evolution of any size club while keeping member experience as key makes her ideal to lead Escape's training and education.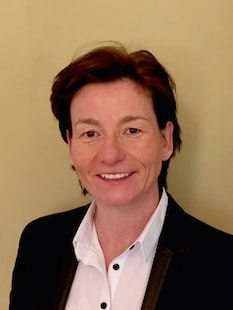 Rachel's background in fitness spans more than two decades. Mostly recently, she served as regional business manager for Xercise4Less. Before that, she successfully created, operated, and then profitably sold her own personal- and group-training studio mi-gym.com. Prior to this, she served in numerous directorial and managerial capacities at Gym4less, Klick Fitness, and Fitness First among others.
Rachel holds a BSc in Fitness and Health from University of East London. Additionally, she is certified as an Olympic Lifting Coach and in CrossFitLevel 1.
"Rachel knows the club environment; she knows trainers; she knows member experience; she knows how to run a business in this competitive fitness industry. She brings the ingredients it takes to keep members highly engaged and clubs innovative," said Matthew Januszek, co-founder, Escape Fitness. "With her addition, we are taking what was already a terrific business competency at Escape and making it even better."
About Escape Fitness
Founded in 1998 and celebrating its 20th anniversary, Escape Fitness has built a reputation for product innovation, quality and design while growing and competing through great partnerships in challenging markets worldwide. We have helped improve the bottom lines of over 1,000 fitness clubs and key distributors in 80 countries. Committed to functional training since our inception, we work with clubs that invest in functional training spaces to deliver the best possible exercise experiences; we encourage you as fitness professionals and clients to 'Escape Your Limits' – a mentality that is the foundation of our every offering. We are pleased to work with industry leading brands worldwide, including Equinox, Fitness First, Virgin Active, UFC Gyms, Crunch, Nuffield Health, David Lloyd, 1Rebel, 24 Hour Fitness, Marriott, Life Time Fitness, Jatomi and many more. For information: http://www.escapefitness.com/us
The Escape Your Limits Podcast
For entrepreneurs, business owners and influencers to learn through insightful interviews from the most successful people in the industry – the pioneers of personal training, bodybuilding businessmen and masters of movement – the podcast can be found on iTunes: https://itunes.apple.com/gb/podcast/escape-your-limits/id1321349827?mt=2