SOURCE: Escape Fitness
Cincinnati, OH, May 15, 2018 – Escape Fitness, now in its 20th year, is continuing to grow its US-based sales team with the recent addition of sales account executive Brandon Wilkins.
Brandon is responsible for business development on the East Coast as part of Escape's sales team. This includes working with existing accounts and generating new leads within the boutique and club markets.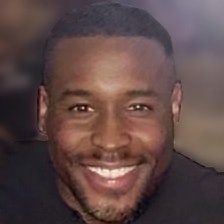 With over a decade of product, facility, and training experience, he is the ideal addition to the sales team. Prior to joining Escape, he served as a product sales executive at Peloton. Before this, he gained valuable managerial experience club-side in multiple settings including Orangetheory Fitness, Blink Fitness and YMCA. He is adept at helping clubs increase revenue. Brandon holds a BA in communication and media studies from Rutgers University and is based in New Jersey.
"Escape today is more than innovative, dynamic, functional fitness products. While that's our core, we've steadily grown this past two decades to serve the broader needs of our diverse client base with gym design, programming, instructor training, inspirational education via podcast and more," said Matthew Januszek, co-founder, Escape Fitness. "Brandon's sales experience with products, and club experience in the community center, traditional gym and boutique studio environments means he's been where our clients are. His member retention expertise was gained on the front lines and that will resonate with our clients."
About Escape Fitness
Founded in 1998 and celebrating its 20th anniversary, Escape Fitness has built a reputation for product innovation, quality and design while growing and competing through great partnerships in challenging markets worldwide. We have helped improve the bottom lines of over 1,000 fitness clubs and key distributors in 80 countries. Committed to functional training since our inception, we work with clubs that invest in functional training spaces to deliver the best possible exercise experiences; we encourage you as fitness professionals and clients to 'Escape Your Limits' – a mentality that is the foundation of our every offering. We are pleased to work with industry leading brands worldwide, including Equinox, Fitness First, Virgin Active, UFC Gyms, Crunch, Nuffield Health, David Lloyd, 1Rebel, 24 Hour Fitness, Marriott, Life Time Fitness, Jatomi and many more. For information:http://www.escapefitness.com/us
The Escape Your Limits Podcast
For entrepreneurs, business owners and influencers to learn through insightful interviews from the most successful people in the industry – the pioneers of personal training, bodybuilding businessmen and masters of movement – the podcast can be found on iTunes: https://itunes.apple.com/gb/podcast/escape-your-limits/id1321349827?mt=2