SOURCE: Nautilus, Inc.
Nautilus, Inc. has named Jay McGregor vice president, general manager, North America retail. He will be responsible for management and development of retail channel strategies and direction, in addition to leading the sales and marketing teams.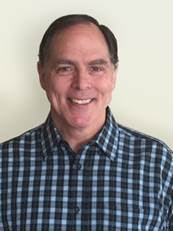 Prior to joining Nautilus, McGregor was senior vice president, global sales for Ergobaby Inc., the global market leader in the baby carrier category. McGregor has also held several senior level sales and marketing positions in leading footwear and outdoor companies, including Adidas, Birkenstock USA, Reef Sandals, Coleman Company, Inc., Gerber Legendary Blades, and Teva.
McGregor holds a Bachelor of Science degree from Cal State University – Long Beach, as well as a Ryan Lifetime Teaching Credential (K-12) in Physical Education, Mathematics & Science. He attended the INSEAD Excellence in Leadership program in Fontainebleau, France.