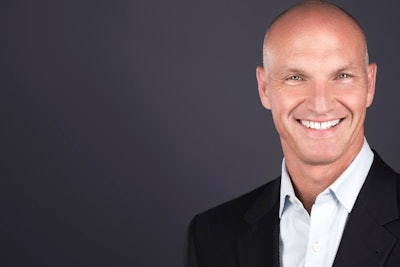 SOURCE: Workout Anytime
After Decades Working with Many Fitness Companies, Steve Ayers Picks Workout Anytime as Personal Investment
ATLANTA – Health and fitness industry executive Steve Ayers has joined the Workout Anytime franchise system, serving as a multi-unit franchisee in Central Florida. Mr. Ayers will also support the company's efforts in a franchise development capacity where he'll be assisting with the brand's growth initiatives on a national level.
Ayers joins Workout Anytime from ABC Financial Services (ABC), the leading provider of software and payment processing in the health and fitness industry. During his eight-year tenure, Ayers helped ABC grow from servicing approximately 2,500 clubs to more than 7,000 clubs across 3,000 brands.
"In my career at ABC, I spent time working with a lot of fitness brands, and Workout Anytime always stood out," said Ayers. "The brand is in major growth mode, and its value proposition, scalability and commitment to supporting its franchisees are what drew me to the company. My career path has primed me to be successful as a franchisee and to help the brand grow its footprint in Central Florida and, hopefully, beyond."
Ayers has signed an agreement for three Workout Anytime clubs in Central Florida, and has already secured real estate for his first, which will open by the first of the year. He plans to open his second and third locations during the first half of 2019.
"It's a feather in our cap to have Steve join our team, not only as a franchise-partner, but as an ambassador of our growth throughout the United States," said Mark de Gorter, Chief Operating Officer for Workout Anytime. "His leadership, reputation in the industry and passion for furthering development will be invaluable assets as we continue to expand across the country."
Prior to ABC, Ayers served as Chief Financial Officer and equity partner for a regional Gold's Gym franchise in Florida where he oversaw acquisitions, sales team development and all accounting functions.
Including Ayers' three clubs, Workout Anytime has signed agreements for 30 new clubs in 2018 and has opened 19 clubs with plans to open an additional 15 or more by the end of the year.
ABOUT WORKOUT ANYTIME:
Atlanta-based Workout Anytime is a 24-hour, seven-day-a-week fitness concept with 150 units across the U.S. Founded by fitness veterans John Quattrocchi and Steve Strickland, the company was formed to provide members with first-class fitness facilities at the lowest cost possible, while delivering a profitable and affordable business model to franchisees. Built on the founders' motto of, "think big, keep it simple and do it with integrity," Workout Anytime is preparing for significant expansion into new territories by providing opportunities to business-minded entrepreneurs. Franchise opportunities are available and more information can be found on http://workoutanytime.com/.