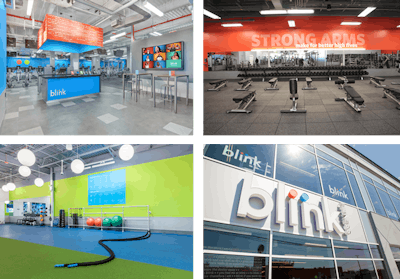 SOURCE: PLAE
WOODSTOCK, Ga. – Nov. 13, 2018 – To support intense training, conditioning and rehabilitation regimens, and ultimately to drive performance, 10 National Football League (NFL) teams to date are counting on premium surfaces from PLAE.
"The PLAE team and products are the gold standard," said Loren Landow, head strength and conditioning coach for the Denver Broncos, which uses the 18mm Achieve product in its training facility. "The quality of their products, the customer service, and the timelines hit all make PLAE my go-to for flooring and turf."
In addition to the Broncos, current NFL teams using PLAE surfaces include:
Chicago Bears
Minnesota Vikings
Indianapolis Colts
Cincinnati Bengals
Philadelphia Eagles
Baltimore Ravens
Pittsburgh Steelers
Atlanta Falcons
Carolina Panthers
Most of these teams have chosen PLAE's popular Achieve rubber flooring in 18mm thickness, Achieve inlaid platforms and Attack turf to replace existing flooring or to outfit new facilities, equipping training centers ranging from 5,000-8,000 square feet.
"NFL strength coaches want the best for their players, and seek to invest in flooring that will help enhance their safety, well-being and performance," notes Rich Gray, executive vice president at PLAE.
Designed with the input of leading strength coaches, Achieve is a highly durable surface that offers solid-grip technology, boosted wear resistance and indentation resistance, and their trademark Plaetech™ foundation that facilitates shock absorption and dynamic energy return to drive effective, safe and intense training sessions.
In fact, at 18mm thickness, Achieve provides 33 percent shock absorption to athletes, ensuring an optimal balance between absorption and energy return. This creates a foundation that is not only safe, but performs to the highest standards. Plus, its patented fusion process provides an unbreakable seal between the wear layer and underlayment to yield long-lasting performance.
Attack synthetic turf is durable artificial grass that is precisely engineered to promote safety and performance. Its matte polyethylene pile feels softer than other turf with polypropylene fibers, offers low abrasion levels, provides superior moisture resistance and has omnidirectional curl that eliminates matting and maintains a smooth appearance.
A 5mm premium foam underlayment absorbs shock and returns energy for optimum comfort and training. Plus, Attack offers bold branding opportunities.
About PLAE
PLAE is redefining athletic flooring as a foundational component of every training space, creating active solutions that equip people to achieve their best selves. Pushing boundaries, pursuing innovation and harnessing technology and design are daily passions at PLAE. Boldly committed to raising the bar, PLAE drives powerful performance.