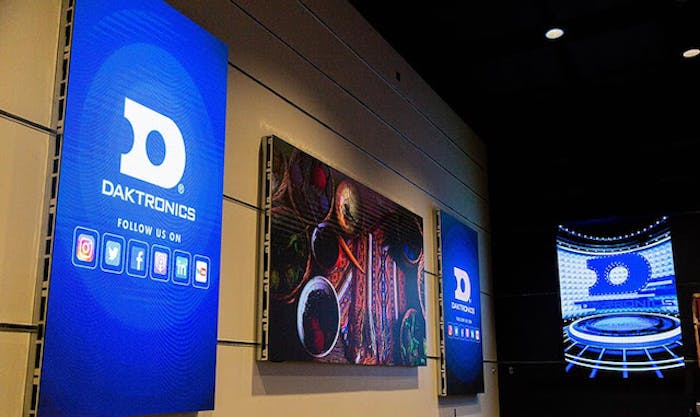 SOURCE: Daktronics
Six narrow pixel pitch LED displays highlight the company's indoor product line
BROOKINGS, S.D. – Jan. 14, 2021 – Completed late in 2020, Daktronics (NASDAQ-DAKT) of Brookings, South Dakota, has opened a 720-square-foot, state-of-the-art showroom featuring the company's latest line of indoor direct-view LED technology and control systems. 
"With a very visual product, seeing is believing. We created this showroom to help our customers get a better feel for our products in an interactive, realistic setting," said Daktronics President and CEO Reece Kurtenbach. "We now have a comprehensive showcase for customers to experience the impact we can provide and can compare multiple options side by side."
Covering the walls of the showroom are six LED displays including pixel pitches of 1.2, 1.5, 1.9 and 2.5 millimeters to highlight the company's indoor LED technology capabilities. Two additional LED displays are located on a feature wall that can be reconfigured to highlight a customer's specific technology interest.
"The showroom serves as a meeting space where customers are surrounded by the technology and control capabilities to simulate how these systems would look in their venues and locations," added Kurtenbach. "We're extremely excited for this year-long process to come to fruition. Averaging more than 30 customer visits per month in 2019, this space is a valuable asset in demonstrating the difference Daktronics can create for them!"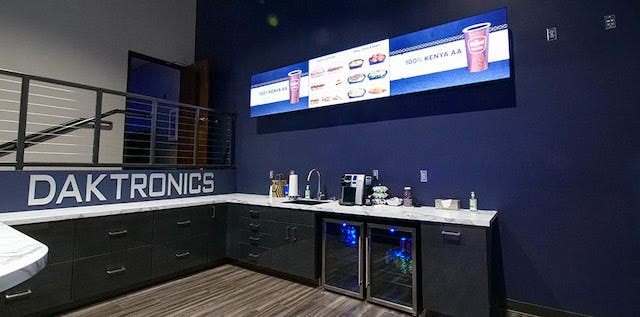 On the back wall, LCD screens are mounted to highlight Daktronics ADFLOW solutions for delivering digital media solutions in multiple applications including retailers, convenience stories and more.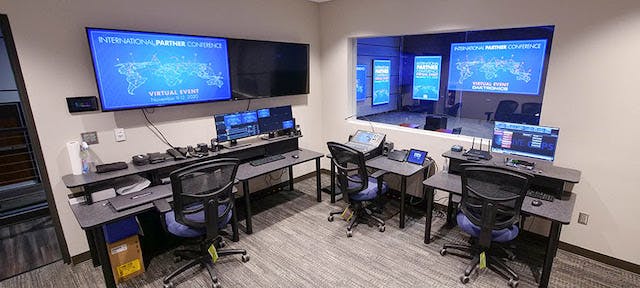 A full control room is built into the showroom to share Daktronics' control system capabilities and innovative technology developed to power LED displays in any application from airports to Times Square, from local high schools to professional sports stadiums, from houses of worship to the local business down the street and everything in between.
About Daktronics
Daktronics helps its customers to impact their audiences throughout the world with large-format LED video displays, message displays, scoreboards, digital billboards, audio systems and control systems in sport, business and transportation applications. Founded in 1968 as a USA-based manufacturing company, Daktronics has grown into the world leader in audiovisual systems and implementation with offices around the globe. Discover more at www.daktronics.com.