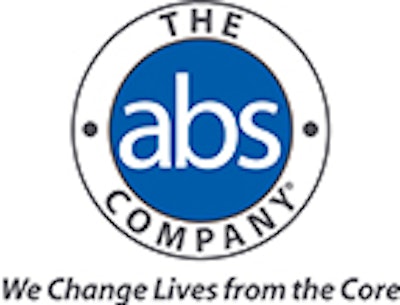 Lakewood Ranch, FL, October 2021 — The renowned fitness chain, Workout Anytime, has officially approved The TireFlip 180® System from The Abs Company as its newest HIIT innovation in its more than 160 clubs. The TireFlip 180® system includes: the TireFlip180®, a set of weight plates (60 lbs.) and the Battle Rope ST™.
The Abs Company is known in the fitness industry for providing innovative Ab and Functional training products such as The Ab Coaster® and the new GluteCoaster®, both of which are approved products at Workout Anytime. The TireFlip 180® is the latest in the product line up to be added to help franchisees bring tire flipping into their facility in a safe, space-saving way.
"We are very excited about the recent addition of the TireFlip 180® System to the approved products that will be featured in over 160 Workout Anytime locations," said Michael Ritter, Vice President of The Abs Company. "Tire flipping has become much more popular in recent years for all levels of fitness, and the patented TireFlip 180® makes it possible to bring it to members in a safe, space-saving way. Plus, the Battle Rope ST™ makes it perfect for Small Group Training. We look forward to helping Workout Anytime continue to stand above the rest by giving members an amazing workout experience." 
"We are excited to expand our long-standing relationship with The Abs Company by having the TireFlip180® now approved for our clubs" said Greg Maurer, Vice President of Fitness and Education of Workout Anytime Alpharetta, Georgia. "Functional training continues to be one of the fastest growing trends in fitness today. The TireFlip180® and Battle Rope ST™ will allow our clubs to capitalize on the popularity of functional training in a safe, space saving manner."
About The Abs Company:
The Abs Company has been specializing in core and functional training equipment for over 10 years and their products can be found in over 20,000 facilities in 40 countries worldwide. For more information call Michael Ritter at (609)532-6251 or visit www.theabscompany.com.