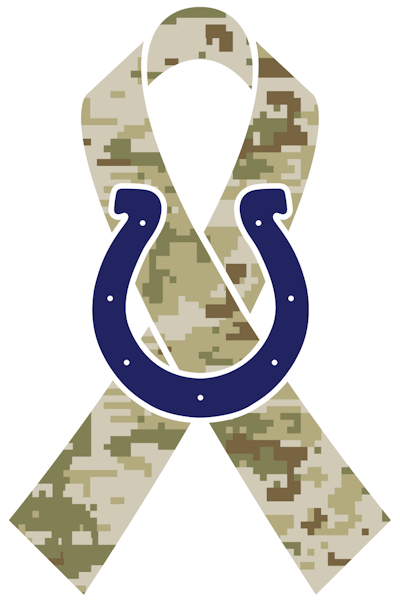 INDIANAPOLIS – The Jim Irsay family, owners of the NFL's Indianapolis Colts, today announced a $500,000 commitment to the Gary Sinise Foundation Avalon Network, a cognitive health and mental wellness network providing transformative care to veterans and first responders experiencing post-traumatic stress, traumatic brain injuries and substance abuse.
The Gary Sinise Foundation Avalon Network builds on the work of the Marcus Institute for Brain Health at the University of Colorado (Anschutz Campus) and Boulder Crest Foundation's signature Warrior PATHH program. The Network is establishing 20 treatment sites nationwide to serve thousands of veterans, first responders and their families, providing transformative care to veterans and first responders experiencing post-traumatic stress, traumatic brain injuries, and substance abuse.
To view a video testimonial about the partnership, please visit Colts.com here.
The Irsay's $500,000 gift is dedicated to support the Warrior PATHH program through Boulder Crest Foundation. Boulder Crest is the first-ever, veteran-led wellness center in the country, to serve active military, veterans and first responders struggling with the effects of post-traumatic stress and other mental health challenges.
Founded in 2013, Boulder Crest trains participants to thrive in the aftermath of combat-related stress and other trauma. With primary locations in Arizona and Virginia, its PATHH (Progressive and Alternative Training for Healing Heroes) program is based on the science of "post-traumatic growth" (PTG), a process designed to transform times of deep struggle into profound strength and lifelong growth.
"When our courageous servicemen and women and first responders sacrifice their bodies and mental well-being for the safety and betterment of our nation, we owe it to them to support their recovery in any way we can when they return home," said Colts Vice-Chair & Owner Kalen Jackson. "On this Veterans Day, we are proud to stand with the Gary Sinise Foundation and Boulder Crest to help those suffering get the help they need to plan and live for the future."
Boulder Crest has served more than 6,500 veterans and first responders since opening its doors and has demonstrated significant reductions in symptoms, including: a 56% reduction in post-traumatic stress symptoms, a 50% sustained reduction in depression, and a 56% improvement in post-traumatic growth among veterans and first responder participants.
The Irsay family launched Kicking The Stigma in late 2020 with several national PSAs, produced in conjunction with the band R.E.M. and featuring Colts Owner & CEO Jim Irsay, Kalen Jackson and Colts All-Pro linebacker Darius Leonard. Another national PSA currently is airing featuring musician Snoop Dogg, NFL Hall of Famers Peyton Manning and Tony Dungy, actors Rob Lowe and Mike Epps and others.
During Mental Health Awareness Month in May 2021, the Colts hosted a week-long virtual fundraiser, which raised $4.5 million for Kicking The Stigma Action Grants, which help fund nonprofits and institutions providing treatment services or raising awareness about mental health and mental illnesses. They have since distributed $2.4 million to various national and Indiana-based organizations.
Friends and fans may still donate to the effort at Colts.com/KTS.