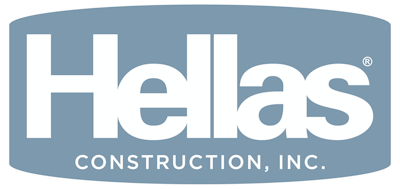 AUSTIN, Texas — Inc. Magazine has announced the inaugural list of 2021 Best-Led-Companies.
Inc. Magazine analyzed more than 10,000 midsized firms with revenue between $50 million and $2 billion to identify excellence in:
Performance and value creation
Market penetration and customer engagement
Talent
Leadership team
Hellas Construction was founded by president and CEO Reed Seaton in 2003. Through his hands-on leadership, the company has experienced unprecedented growth and profitability since its founding. The company now employs more than 1,000 full time people dedicated to building exceptional athletic facilities year-round from coast to coast.
Mr. Seaton said, "my greatest pleasure is seeing young individuals develop into professionals who will be leading our industry in the future."
Hellas Construction is America's largest sports surfacing contractor, specializing in the construction and installation of sports surfaces. Hellas manufactures its own synthetic turf, track, and tennis materials at three Hellas owned factories and owns and operates its own heavy construction equipment manned by specially trained and certified employee crews. This allows Hellas to control the supply chain, construction schedules, budgets, and project requirements without reliance upon independent third parties.
Hellas Construction Inc.
Headquartered in Austin, Texas, Hellas Construction is the largest vertically integrated sports construction contractor in the United States, specializing in the general construction of sports facilities and sports surfaces. Hellas champions innovative artificial turf manufacturing, base construction, field, track, sports lighting and tennis planning, along with installation and maintenance.