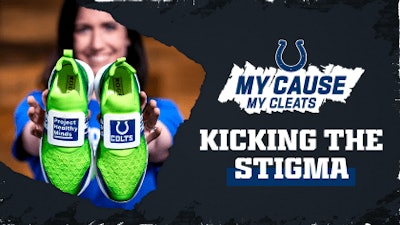 Indianapolis – More than 60 Indianapolis Colts players – as well as the Irsay family, General Manager Chris Ballard and Head Coach Frank Reich – will wear customized cleats and shoes that highlight charitable organizations in Indiana and across the country during this season's My Cause My Cleats game this Sunday at Houston.
The player-led campaign began across the NFL in 2016 and has provided a platform to bring causes they are most passionate about to the forefront on game day. As such, players may wear specially painted cleats during this game to support the charitable organization of their choice.
This year, the Colts worked with two Indianapolis-based artists Omar Rashan and Rebecca Robinson, as well as Soles by Sir out of Miami, Fla., to customize the cleats.
Colts participating this year and the charity they selected include: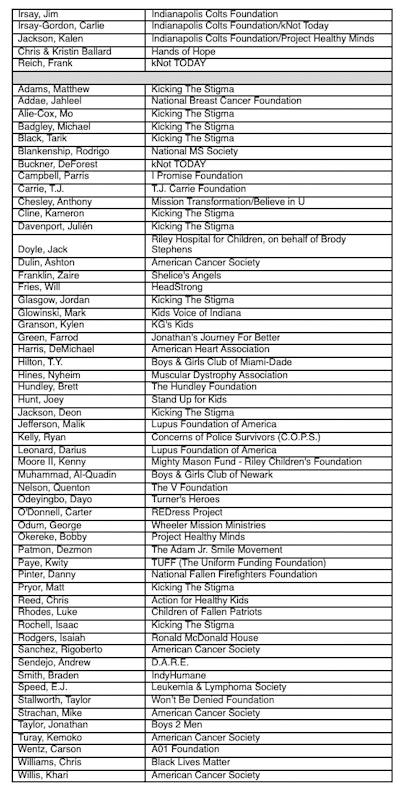 For more info, visit Colts.com/mycausemycleats.