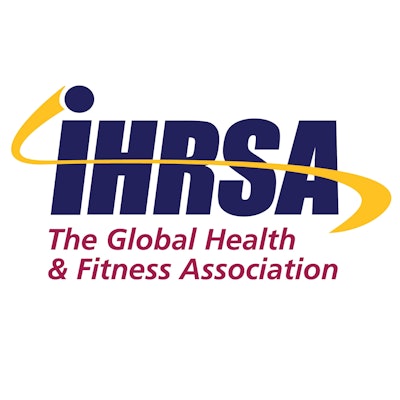 As we head into the holiday season grappling with yet another COVID variant, I hope that you, your colleagues, and your families remain healthy.
I have recently wrapped up my first 100 days as IHRSA's CEO and wanted to share some experiences, observations, and actions underway to accelerate the modernization of our association.
My first few months in this great industry have been amazing. I've learned a lot, heard from many of you, and worked with my IHRSA colleagues and our engaged board to chart a course to advance our association and our industry.
Reimagining IHRSA
I had the privilege of spending time with many of you at our show in Dallas, which was an overwhelming success. While we missed our international partners, the intimate and influential audience we attracted was there to do business.
As a result of the team's focus, coupled with attendee and exhibitor resolve, IHRSA 2021 received a "world class" Net Promoter Score of 84. As our first-ever hybrid event, the in-person and virtual attendance and overall success of the event is second to none. We expect an even better turnout and event in Miami Beach for IHRSA 2022 from June 22-24.
With an industry focused on improving people's lives and building relationships, hosting in-person events is crucial for our industry to thrive.
This year's inaugural SMART Summit in Munich, Germany, in collaboration with FitnessConnected, was pulled off as the only in-person fitness industry trade expo in Europe this autumn. The event was a hit with attendees joining us from 18 countries amidst tightened restrictions due to rising COVID cases. Plans are already underway to host another event in Europe in 2022.
Post-Dallas, I have shared my vision for the future of IHRSA at several industry events and spent time on a listening and learning tour. I have met—and continue to meet—with both longtime IHRSA supporters as well as those who have felt ignored and left behind.
My key takeaway from all these discussions is the need to stabilize and modernize our association to keep pace with the industry's evolution.
In each of those interactions, I have reiterated observations I first made as I interviewed for this job: this is an integral industry, and it needs to be treated like one. We will reimagine IHRSA—including a future rebranding—to ensure greater appreciation for all the fitness industry does to:
In my next 100 days, you'll see a marked shift to be more advocacy-forward to drive this change.
My time engaging with the National Health & Fitness Alliance (NHFA) and lawmakers has reiterated this needed shift, and I'm looking forward to working with those leaders to accelerate this refocus. I'm happy to report that membership renewals at the "premium" level are flowing in and those dollars will support enhanced advocacy activities.
Supporting the Global Health & Fitness Alliance (GHFA) has also been a priority as we develop critical research and data that will support the narrative of our industry's essentiality.
Situation Analysis
Like all of your businesses, the pandemic has had a significant impact on IHRSA's financial stability. The cancellation of IHRSA 2020 impacted us dramatically and understandably; association membership fell off as the industry reeled from pandemic-related closures and capacity restrictions.
While we've worked to mitigate costs, there is more that needs to be done to ensure our long-term viability.
To support these programmatic and operational needs, I am restructuring the organization beginning with the elimination of the positions of COO, EVP of global products, EVP of public policy, and EVP of human resources & operations.
The professionals who have served in these important functions have supported IHRSA for many years, including my onboarding. I am grateful for their contributions and professionalism throughout our time together and look forward to celebrating their many contributions to our industry and our association in the weeks ahead.
These strategic organizational changes, while difficult, will support both our refocus and IHRSA's financial well-being. Transitions are challenging, but I am focused on delivering greater value than ever for your investment in IHRSA.
I am confident that these strategic decisions will create the foundation for us to deliver on that promise, and that our plans for near- and long-term success will pay off.
A few months into this job, I have a greater appreciation for our industry and more confidence in our success than at any point in my brief tenure. We are making intentional moves to refocus our association on your highest priorities and will be the leader you need us to be.
I'm looking forward to working with all of you to make that happen. And I can't wait to see you all in Miami Beach in June.
Thank you for your continued commitment to IHRSA, and happy holidays.
All the best,
Liz Clark