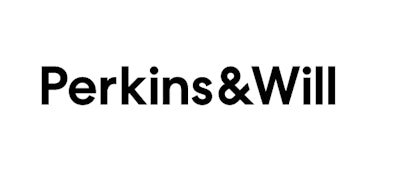 Jeff Sittner and Erica Muhlenbruch have built a career working with some of the most high-profile sports leaders and organizations in the nation. The two have joined the global sports architecture and design firm Perkins&Will, bringing more than two decades of experience designing sport facilities, team training centers and fan activations. Jeff Sittner and Erica Muhlenbruch have built their career working in the Kansas City market and will remain there to provide as advocates for communication, relationship building, and market growth for Perkins&Will while collaborating on projects across the world. Jeff Sittner is joining as a Senior Project Manager and Associate Principal. Erica Muhlenbruch is joining as a Senior Interior Project Designer and Senior Associate.
"We are very excited to welcome Jeff and Erica into our sports, recreation and entertainment family" says Don Dethlefs, Global Sports, Recreation and Entertainment practice leader for the firm. "Jeff and Erica are known for their creative vision and their approach of collaboration on every project. I have met very few people in my career that are as unanimously regarded within their industry as Jeff and Erica. They are exceptional and we look forward to witnessing their approach to design first-hand."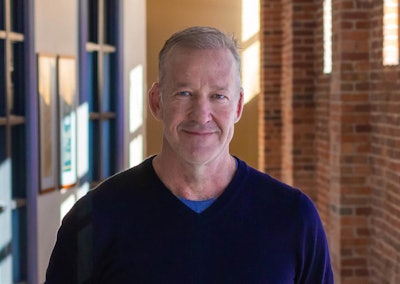 For the last 30 years, Jeff has been involved in a variety of professional sport, performance, and entertainment projects. A graduate of Kansas State University, Jeff brings a thoughtful approach to architecture that welcomes collaboration and boosts client/designer relationships. Jeff's portfolio of work consists of adaptive-reuse, stadiums, arenas, entertainment destinations, and everything in between. He is interested in re-purposing the existing fabric of a venue and finding meaning in the communities his projects interact with. He believes well-designed architecture can bring harmony to communities and break down economic, social, and cultural barriers. Jeff has contributed to many recognizable projects including Mercedes-Benz Stadium in Atlanta, Georgia and the Columbus Crew Training Facility in Columbus, Ohio.
"I'm excited to join Perkins&Will and to be part of a firm that values high design, has a stellar reputation amongst clients, and values employees and their growth."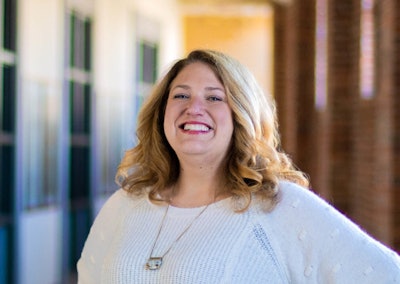 Erica is an accomplished Interior Architect with over 20 years of experience in the industry. Also a graduate from Kansas State University, Erica's portfolio includes all things sports architecture; stadiums, arenas, and practice facilities. Erica takes a human approach to design, making sure to capture feelings, nurture emotions, and put the goals of the client at the center of every design decision. Erica attributes her career success to the strong designer/client relationships that she is intentional about fostering throughout each project. A few of Erica's recognizable projects include Hard Rock Stadium, Miami, FL and the NBA Atlanta Hawks Emory Healthcare Sports Medicine Complex in Brookhaven, Georgia.
"I am pleased to be joining Perkins&Will and excited to engage with the talented and creative team in Denver. Perkins&Will's commitment to high design and sustainability is evident in all their work and am excited to engage in the growth of sports, Recreation and Entertainment practice into new markets and the Kansas City region."
Expanding the Global Sports Practice
The hiring of Jeff and Erica comes at a period of exciting growth for the Denver studio. In 2022, the studio welcomed 29 new employees to help increase project team numbers and enhance the studio's ability to provide clients with the most innovative, design forward solutions. Managing Director, Ernest Joyner, and Director of Marketing, Jenny Stephens were both impressed and excited by not only Jeff and Erica's portfolio but by their extensive sports network, a reflection of their collaborative nature.
Erica and Jeff are members of the Denver Studio but will remain in Kansas City to bolster the firm's presence in what was once called the 'Sports Architecture Capital of the World'. They work alongside Dale Duncan and Phaedra Svec, also based in Kansas City and part of the McLennan Design team that was recently acquired by Perkins&Will.